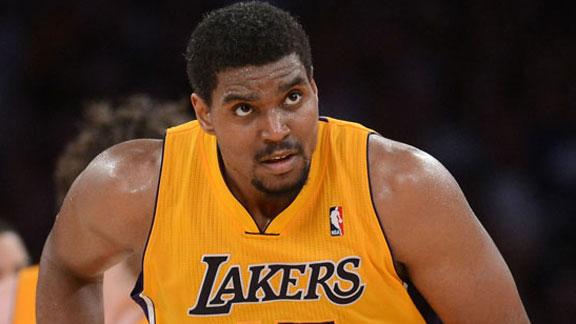 ESPN.com
nba.com
grantland.com
Updated Oct 24, 2012
Andrew Bynum did nothing more at Philadelphia 76ers practice than receive some slaps on the back.
Share
Tweet
Bynum Sidelined, A Long Shot For Opener

Oct 24

Chris Broussard talks about Andrew Bynum being sidelined with right knee pain and is a long shot to play in the October 31 opener.

NBA Offseason Acquisitions

Oct 24

Magic Johnson, Jalen Rose and Bill Simmons discuss the most important offseason acquisitions in the NBA.