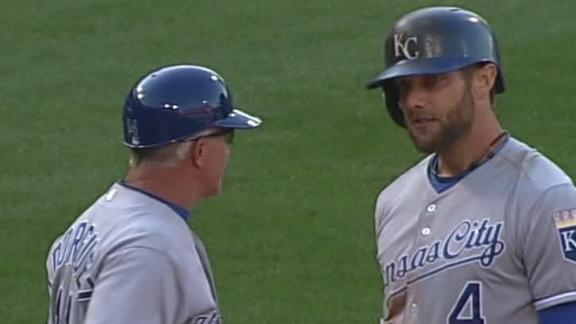 Most Likely Targets At #4 Overall

Central Michigan OT Eric Fisher BYU DE/OLB Ezekiel Ansah West Virginia QB Geno Smith Eric Fisher, OT, Central Michigan: arguably the best player in the draft, fills a big need on the Eagles' roster, and is a perfect scheme fit. He's got great length a

Share Tweet

Recapping Eagles' Offseason Moves

Losses: CB Dominique Rodgers-Cromartie: Has the length, athleticism, and cover ability of a #1 corner, but does not have the toughness, attitude, or consistent effort required to be a productive piece on a rebuilding team. (signed with Broncos) DT Culle…

Share Tweet

Eagles On Roster Bubble

Can Dion Lewis hold off competition for the third RB job? Big changes are in store for the Eagles heading into 2013. New coaching staff. New scheme. New attitude. After going 4-12 in 2012, most will welcome change with open arms. An ugly reality of regi…

Share Tweet

Defensive Linemen Adjusting To New Scheme

Eagles' offseason activities began this week, and many defensive linemen are changing their bodies in order to fit into a base 3-4 scheme. Defensive ends Brandon Graham and Trent Cole are both dropping weight as they transition to outside linebacker. Af

Share Tweet

Brett, Schmidt may skip Hall of Fame ceremonies

CNNSI.com

Apr 5, 2013

PHILADELPHIA (AP) -- Hall of Fame third basemen George Brett and Mike Schmidt both say they're undecided if they'll attend this summer's induction ceremonies at Cooperstown.

Share Tweet

MLB.com

Apr 5, 2013

It has only been three games, but Phillies manager Charlie Manuel likes the look of Ben Revere and Jimmy Rollins atop his lineup.

Share Tweet

What to make of Eagles' pre-draft visits

ESPN.com

Apr 5, 2013

If you're one of the top eligible prospects for this year's NFL draft, chances are you've either been or are headed to Philadelphia sometime soon. The Philadelphia Eagles are in the process of hosting pre-draft visits for everyone from quarterback Geno …

Share Tweet

2013 NFL Draft Preview: Cornerbacks/safeties

It's hard enough to defend against the pass as it is, with the current rules in place strongly favoring the offense, but that task becomes that much more difficult when your team lacks talented players - as Eagles fans know all too well.

Share Tweet

The Eagles are slated to open the 2013 preseason schedule against quarterback Tom Brady, coach Bill Belichick, and the New England Patriots at Lincoln Financial Field.

Share Tweet

ATLANTA - After seven weeks of spring training and three games in Atlanta, the Phillies finally are going home. Oh, sure, they were home last weekend for their "On Deck" series with the Toronto Blue Jays, but those games didn't count. Since wh…

Share Tweet

Eagles Notes: Eagles bringing in more draft prospects

The Eagles continued to schedule visits with top-rated draft prospects and are slated to bring cornerback Dee Milliner, defensive tackle Star Lotulelei, and quarterback E.J. Manuel to the NovaCare Complex for a last meeting next week, according to NFL s…

Share Tweet

One year ago, when the Eagles acquired DeMeco Ryans, the narrative from the first day was that Ryans fit better in the Eagles' 4-3 defensive scheme than the 3-4 defense the linebacker played in with the Houston Texans.

Share Tweet

Royals Roll Phillies 13-4

Apr 5

Royals win second straight.