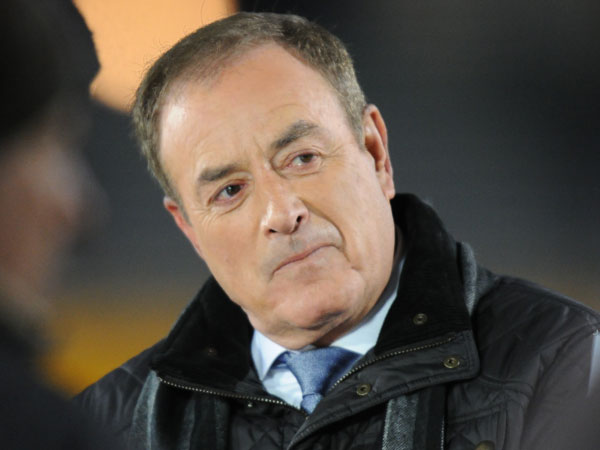 Al Michaels enjoys passion of Eagles fans
philly.com
Updated Dec 19, 2013
When Al Michaels last came to Philadelphia to announce an Eagles game in December, Sunday Night Football became Tuesday night football.
Share
Tweet
Foles not fazed by higher expectations

philly.com

Dec 19, 2013

There was a time earlier this season when a bad game by Nick Foles included just 11 completions and 80 yards. When the second-year Eagles quarterback now talks about a performance considered inconsistent, it's one with a career-high 428 yards and three …

Share Tweet

profootballtalk.com ESPN.com

Dec 19, 2013

If the Lions lose on Sunday afternoon and the Packers win on Sunday afternoon, the Bears' Sunday night game against the Eagles would have absolutely nothing to do with whether or not Chicago goes to the playoffs. Instead, the Bears' path to the playoffs…

Share Tweet

Tom Wilson avoids suspension for charging vs. Flyers, as NHL thoroughly explains

yahoo.com

Dec 19, 2013

When the NHL has a hearing and decides not to suspend a player, it requires some thorough explanation to justify the decision. Which is why the Department of Player Safety released a video that's over three minutes long, breaking down why Washington Cap…

Share Tweet

ESPN.com

Dec 19, 2013

PHILADELPHIA -- The Philadelphia Eagles' blurry secondary picture is beginning to come into focus. Nickel cornerback Brandon Boykin cleared the NFL's concussion protocol and was back at practice Thursday afternoon. Boykin was injured while returning a k…

Share Tweet

ESPN.com profootballtalk.com philly.com

Dec 19, 2013

Philadelphia Eagles running back LeSean McCoy wants to carry more than the football, and this may be a good week for coach Chip Kelly to let him.

Share Tweet

ESPN.com

Dec 19, 2013

The day has arrived for the Houston Rockets to live up to their vow to trade disgruntled center Omer Asik.

Share Tweet

Eagles Notebook: Bears' Long credits Kelly for his maturity

philly.com

Dec 19, 2013

Though their time at Oregon was short, Kyle Long says Chip Kelly helped him 'find my way.'

Share Tweet

Flyers Rally To Top Blue Jackets

Dec 19

Claude Giroux scored the final two goals of the game to lead the Flyers past the Blue Jackets 5-4.

Countdown Daily Prediction: CHI-PHI

Dec 19

The NFL Live crew makes its picks for Chicago at Philadelphia.

Inside the Huddle with John Clayton

Dec 19

Inside the Huddle's holiday show features John Clayton's analysis of what may be the best ever in NFL history: NFL field goal kicking success rate at highest percent ever, and the quarterback class of 2012 may be the finest QB class, based on NFL sta

Preview: Chicago Bears vs. Philadelphia Eagles

Dec 19

NFL Films previews the Week 16 matchup between the Chicago Bears and the Philadelphia Eagles.