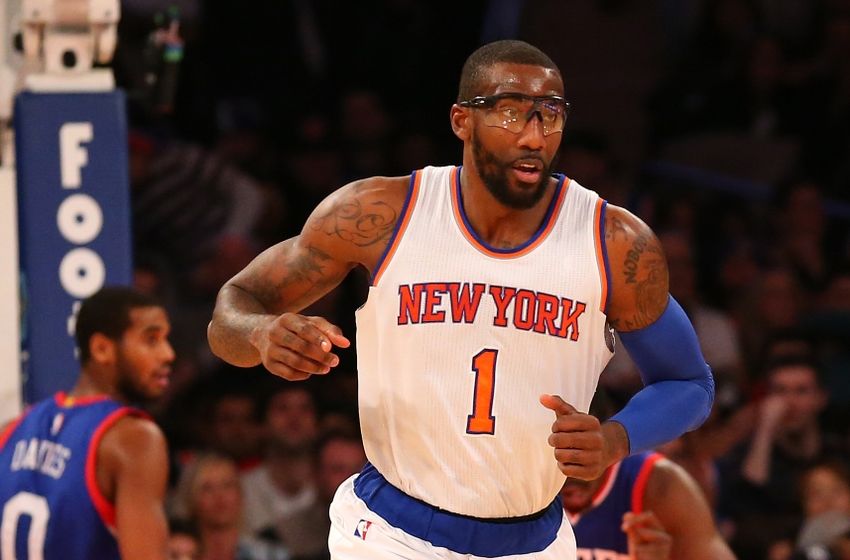 valleyofthesun.com
yahoo.com
dimemag.com
Updated 22 hours ago
After 14 seasons in the NBA, Amar'e Stoudemire has retired. The ninth overall pick of the 2002 NBA Draft by the Phoenix Suns, STAT averaged 18.9 points and 7.8 rebounds per game in his career....
Share
Tweet
Suns add veteran coaches Triano and Corbin to staff

nba.com

4 hours ago

Phoenix Suns coach Earl Watson completed his staff Wednesday, naming Jay Triano associate head coach and Tyrone Corbin and Nate Bjorkgren assistant coaches.

Share Tweet

Meet Earl Watson – "Dreamer Who Loves to Teach"

valleyofthesun.com

Jul 23 (4 days ago)

Earl Watson's Phoenix Suns are a young team. In fact, according to hispanos.com, the Suns are the fifth-youngest team in the NBA, with an average age of 24.5 years old. The Suns understand that...

Share Tweet

valleyofthesun.com

Jul 23 (4 days ago)

According to a report by Paul Coro, the Phoenix Suns do not plan to add any additional players to reach the NBA's salary floor during free agency. The NBA requires that teams have a minimum...

Share Tweet

Kentucky Ended Up Having To Self-Report A NCAA Violation Because Of Drake

dimemag.com

Jul 23 (4 days ago)

The picture above features two men: former Kentucky point guard and 2016 Phoenix Suns draft pick Tyler Ulis, and noted Kentucky basketball fan Drake. The pair were hanging out last year, just minding their own business, having a good time, and unknowing…

Share Tweet

What We Know About Bender and Chriss

valleyofthesun.com

Jul 22 (5 days ago)

The Suns had one of the most successful drafts of 2016. They then turned that successful draft into a promising Summer League lead by their three rookies, Dragan Bender, Marquese Chriss, and Tyler...

Share Tweet

yahoo.com valleyofthesun.com nba.com

Jul 20

The recently returned Jared Dudley and Leandro Barbosa, seen here wearing "Los Suns" jerseys in 2010, will play two games for Phoenix in Mexico City this coming season. (Jesse D. Garrabrant/Getty Images) The Phoenix Suns will play successive games again…

Share Tweet

valleyofthesun.com yahoo.com nba.com

Jul 19

For the third different time in his career, Leandro Barbosa is a member of the Phoenix Suns. However, this time around his role will be a little different. Barbosa, who signed a two-year deal with...

Share Tweet

yahoo.com

Jul 18

Brooklyn Nets wing Bojan Bogdanovic, not to be confused with former Phoenix Suns first-round pick Bogdan Bogdanovic (although I now fear I've just confused you even more), was just trying to enjoy some much-needed rest and relaxation with his girlfriend…

Share Tweet

What 2 Phoenix Suns on All-Summer League Teams Means

valleyofthesun.com

Jul 18

The Phoenix Suns have placed two players on the all-Summer League teams after their run to the semifinals of the 2016 Las Vegas Summer League. Just like scoring 42 in the Summer League, making the...

Share Tweet

Recap: Timberwolves 93, Suns 83

nba.com

Jul 17

Tyus Jones scored a game-high 29 points and the Minnesota Timberwolves defeated the Phoenix Suns 93-83 Sunday to advance to the championship of the Las Vegas Summer League.

Share Tweet

Summer League Semis: Stars Resting Gives Other Talents a Chance

valleyofthesun.com

Jul 17

The first Las Vegas Summer League semifinal, featuring the Phoenix Suns vs the Minnesota Timberwolves, promises to be an exciting and interesting game. Don't believe me? Sure, the game will be...

Share Tweet

valleyofthesun.com

Jul 17

Alan Williams is on pace to lead the 2016 Las Vegas Summer League in rebounding for the Phoenix Suns, one year after leading the same league in rebounding for the Houston Rockets in 2015. Leading the...

Share Tweet

dimemag.com valleyofthesun.com

Jul 16

With the NBA's Summer League winding down in Las Vegas, the Phoenix Suns hit the jackpot on Saturday night. The Suns advanced past their quarterfinals matchup against the Nuggets thanks to a wild buzzer-beater from Tyler Ulis. With Denver up 81-79 and j…

Share Tweet

NBA Top 3 Plays Of The Night

Mar 19

Check out the top three plays from the night in the NBA, including Archie Goodwin's big dunk.

Suns Beat Davis-Less Pelicans

Mar 19

The Suns held on to beat the Pelicans, who played without center Anthony Davis.

Bledsoe, Suns Soar Past Knicks

Mar 15

Eric Bledsoe near triple-double of 21 points, 11 assists and 9 rebounds led the Suns to a 102-89 win over the Knicks.

NBA Top Plays

Mar 15

Anthony Davis' block that led to a high-flying slam is the top play of the night in the NBA.