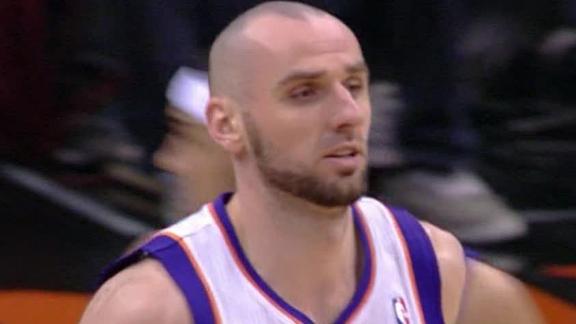 ESPN.com
valleyofthesun.com
Updated Jan 2, 2013
Luis Scola scored 19 of his 21 points in the second half and the Phoenix Suns beat the Philadelphia 76ers 95-89 Wednesday night to snap a six-game losing streak.
Share
Tweet
Alvin Gentry looks at how to close, P.J. Tucker to start against 76ers

valleyofthesun.com

Jan 2, 2013

PHOENIX - Alvin Gentry continues his search for the right formula. He's not the type of coach who will express any complaints about his job, but before the Phoenix Suns' game on...

Share Tweet
Suns Snap Six-Game Skid

Jan 2

Jrue Holiday's triple-double not enough as 76ers fall to Suns.