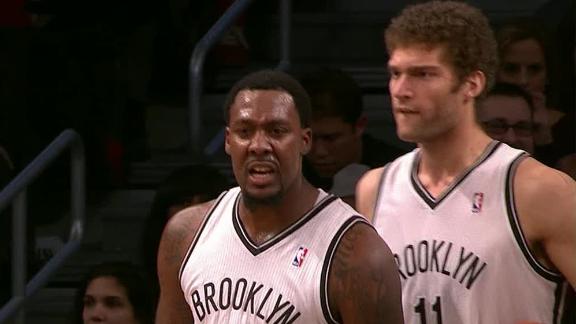 valleyofthesun.com ESPN.com

Jan 11, 2013

The "what" questions regarding the Phoenix Suns are easy. Alvin Gentry's club not only doesn't play 48 minutes of consistent basketball, but it splits that time within each game looking...

Share Tweet

A MarShon Brooks Rack Attack

dimemag.com

Jan 11, 2013

MarShon Brooks turns the corner along the baseline and extends for the one-handed slam in tonight's matchup between the Brooklyn Nets and Phoenix Suns.

Share Tweet

valleyofthesun.com

Jan 11, 2013

The Phoenix Suns boast the best medical staff in the league and are in desperate need of impact players. Greg Oden was once such a blue chip prospect that he was selected over Kevin Durant, and he is...

Share Tweet

Nets Rally Past Suns

Jan 11

Gerald Wallace exits in first quarter with injury as Nets top Suns for their fifth straight win.