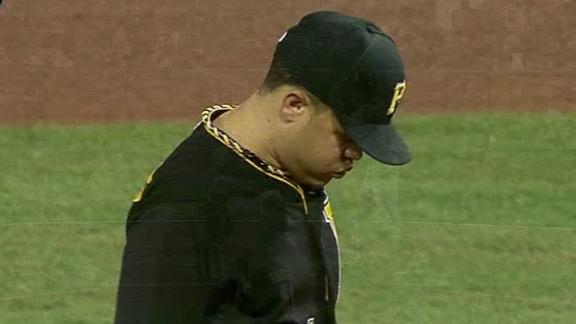 Wandy Rodriguez faced the minimum while throwing seven innings of 1-hit ball to outpitch Tim Hudson help the Pittsburgh Pirates beat the Atlanta Braves 6-0 on Friday.
Share
Tweet
Félix Pié Was "Covered In Beer" After Near-Fight With Fans

deadspin.com

Apr 19, 2013

With all the other news going on this week, we missed the fallout from the Pirates' minor league dustup on Tuesday, the one that found outfielder Félix Pié-and possibly other players-trying to climb into the stands to fight fans in Toledo. A reader

Share Tweet

Pirates Blank Braves 6-0

Apr 19

Wandy Rodriguez strikes out five in Pirates' win.