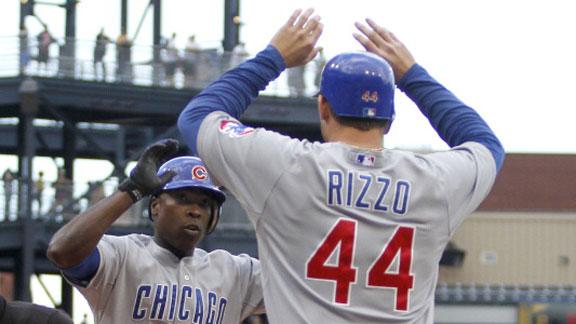 Updated Sep 9, 2012
Share
Tweet
Alfonso Soriano hit a two-run homer in the eighth inning to give the Cubs the go-ahead runs and Chicago completed a three-game sweep of the Pittsburgh Pirates with a 4-2 win on Sunday.
Hurdle: Chameleon effect could be at play

Updated Sep 9, 2012

Share Tweet

Since entering August at their season peak -- 16 games above .500 and in second place, three games behind the Reds -- the Pirates have held their own in the tough games, going 9-11 against teams with winning records.

Source:

MLB.com
Sports Columnists
Don Banks: Offseason work only pays off for one in 49ers-Packers; more Sna…

Sep 9

NEW ORLEANS -- Musings, observations and the occasional insight as we digest an NFL Week 1 that naturally shattered its share of preconceptions...

Don Banks: RGIII delivers on hype, and more, in starry debut win over Sain…

Sep 9

NEW ORLEANS -- Knowing what we know now, it turns out it was the Washington Redskins who got the steal in March when they shipped a mere three first-round picks and change to St. Louis for the rights to draft Baylor quarterback Robert Griffin III.