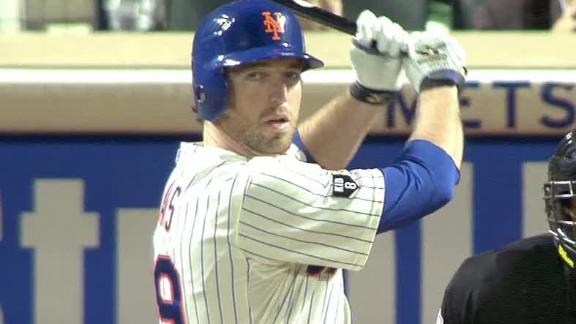 Davis, Mejia lead Mets by plummeting Pirates
ESPN.com
Updated Sep 24, 2012
Ike Davis connected twice and reached a career-high 30 homers, Jenrry Mejia pitched five effective innings for his first major league win and the Mets beat the plummeting Pirates 6-2 Monday night for their fourth straight victory.
Share
Tweet
McClatchy Acknowledges Sexual Orientation

Sep 24

Chris Connelly talks about his conversation with Kevin McClatchy, and McClatchy's decision to reveal his sexual orientation after years of hiding it.
Sports Columnists
NFL - Clayton: Despite technological advances, decisions are not 'immacula…

Sep 24

As the Seahawks-Packers ending shows, despite technological advances, doubt creeps in on controversial calls, writes John Clayton.