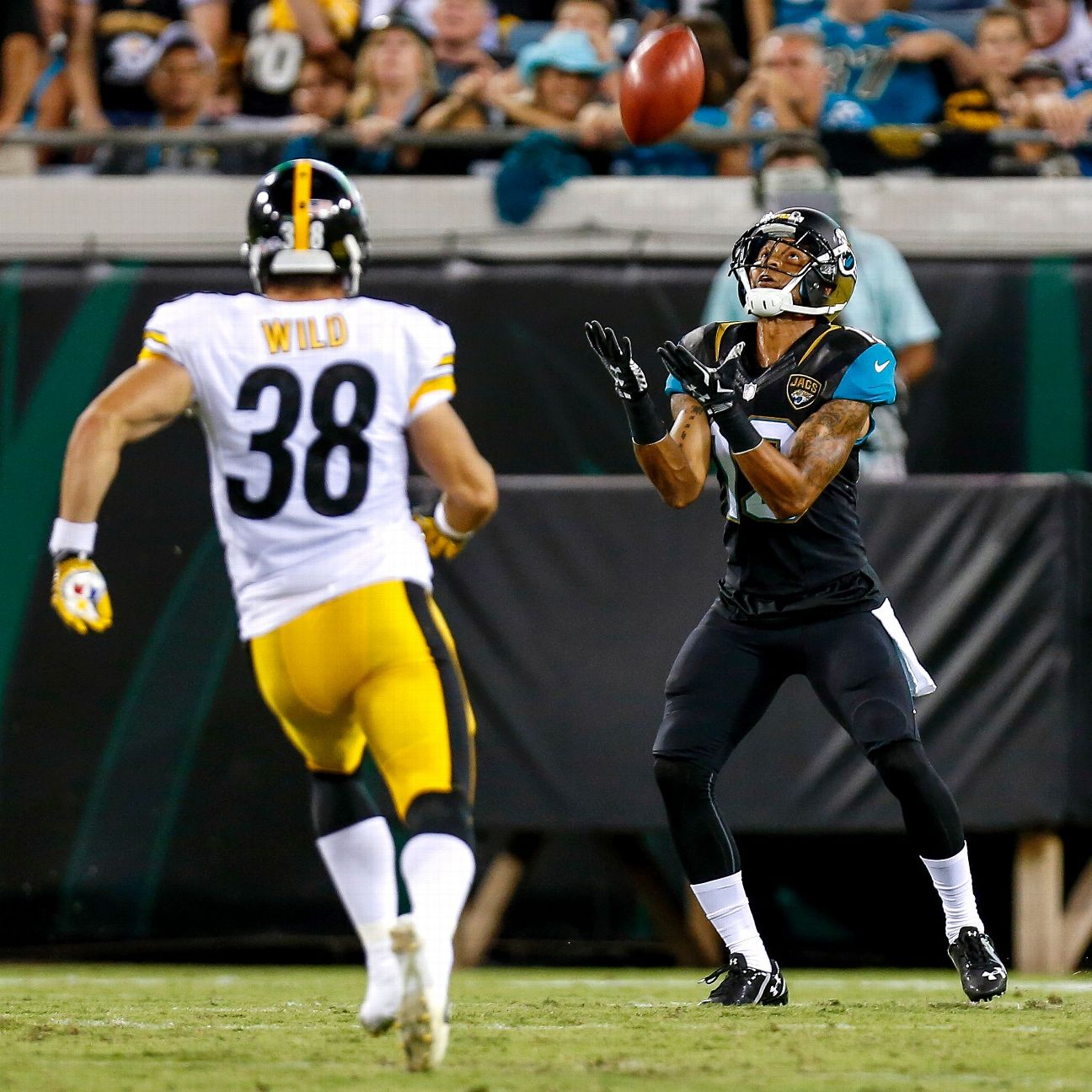 nytimes.com

1 hour ago

Picking Cousins over Robert Griffin III, Coach Jay Gruden said, "It's Kirk's team."

Share Tweet

pittsburghlive.com

5 hours ago

James Harrison hasn't made any attempt to hide his contempt for NFL commissioner Roger Goodell. But when it comes to the Deflategate situation with Tom ...

Share Tweet

pittsburghlive.com profootballtalk.com post-gazette.com

6 hours ago

The NFL on Monday upheld Martavis Bryant's four-game suspension for violating the league's substance abuse policy. "We are disappointed in Martavis' actions that has led ...

Share Tweet

yahoo.com

6 hours ago

There's an expectation that Phil Kessel is going to reach new and exciting offensive heights with the Pittsburgh Penguins. His career best numbers were achieved in 2011-12: 37 goals and 45 assists for 82 points in 82 games. (Although he had a higher poi…

Share Tweet

Mike Pouncey: Everything came back good on MRI

profootballtalk.com

7 hours ago

When center Mike Pouncey was forced from last weekend's Dolphins game with a knee injury, it looked like 2015 might turn out to be a bad year for the Pouncey family. Mike's twin Maurkice will miss much of the Steelers season after breaking a bone in his…

Share Tweet

yahoo.com

7 hours ago

Here are your Puck Headlines: A glorious collection of news and views collected from the greatest blogosphere in sports and the few, the proud, the mainstream hockey media. Have a link you want to submit? Email us at . • Tampa Bay Lightning Steven Stamk…

Share Tweet

ESPN.com

10 hours ago

Thumbs-up for Steelers QB Ben Roethlisberger in vintage preseason

Share Tweet

The Steelers on Monday addressed their kicker needs for the second time in three weeks when they traded for Jacksonville's Josh Scobee, according to reports ...

Share Tweet

yahoo.com

11 hours ago

As if the NFL didn't have enough controversy 10 days from the 2015 season opener between the New England Patriots and Pittsburgh Steelers, Sony Pictures just released the trailer for "Concussion," a movie based on the true story of the doctor …

Share Tweet

post-gazette.com

16 hours ago

Working on the assumption the Pirates make the playoffs as a wild-card team -- and they now trail first-place St. Louis by 4 1/2 games -- it is a foregone conclusion that Gerrit Cole will get the start against, most likely, the Chicago Cubs.

Share Tweet

Post-game quotes: Steelers vs Bills

steelersgab.com

21 hours ago

Little went right for the Pittsburgh Steelers on Saturday against the Buffalo Bills. Coach Mike Tomlin pointed out several concerns, as did players, following the game. Tomlin: Not the outcome Steelers wanted Tomlin opened his post-game press conference…

Share Tweet

Penguins sale moving slowly forward

post-gazette.com

22 hours ago

The process of buying an NHL franchise is long and arduous, and the sale of the Penguins will be no different.

Share Tweet

Better chance to reach Super Bowl 50: Luck or Big Ben?

Aug 30

ESPN NFL analyst Damien Woody predicts whether Colts QB Andrew Luck or Steelers QB Ben Roethlisberger is more likely to reach the Super Bowl this season.

Bills QBs look strong in win

Aug 29

Four Buffalo quarterbacks combine to complete 30 of 33 passes for 386 yards and three touchdowns in a 43-19 win over Pittsburgh.

Vick's long ball to Bryant

Aug 29

Steelers quarterback Michael Vick connects with wide receiver Martavis Bryant for a 62-yard throw against the Bills.

All eyes on Manuel, Taylor for Bills

Aug 29

NFL analysts Darren Woodson and Mark Dominik say everyone will be watching to see how Bills quarterbacks E.J. Manuel and Tyrod Taylor perform in Buffalo's third preseason game.

Sports Columnists

A phenomenon

Aug 27

J.A. Adande attempts to reduce a complicated history to its purest elements: Because of Katrina, a team from Charlotte that moved to New Orleans that ...

Mock Draft 1.0

Aug 25

Yeah, it's way too early but ESPN's Chad Ford offers his first mock draft for the 2016 class and LSU's Ben Simmons goes No. 1 to the 76ers,

Mock Draft 1.0

Aug 25

Yeah, it's way too early but ESPN's Chad Ford offers his first mock draft for the 2016 class and LSU's Ben Simmons goes No. 1 to the 76ers.