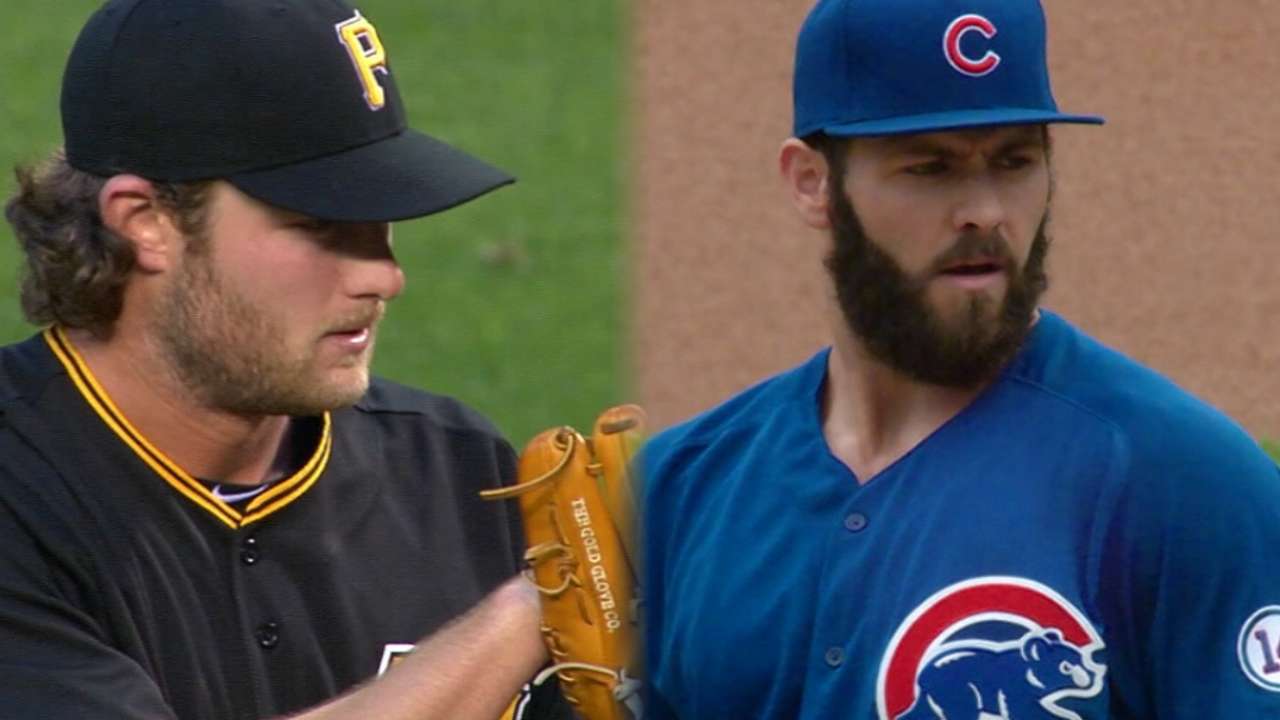 Pirates-Cubs drawing big numbers in secondary market ticket sales

post-gazette.com

2 hours ago

Tonight's National League wild-card game between the Chicago Cubs and Pirates at PNC Park has broken records for ticket demand on the secondary market.

Share Tweet

yahoo.com post-gazette.com nytimes.com

2 hours ago

The NL wild-card clash Wednesday night between the Chicago Cubs and Pittsburgh Pirates looks to be a classic, with two great pitchers on the mound in Jake Arrieta and Gerrit Cole, plus two of the best teams in MLB playing a winner-take-all game. But tha…

Share Tweet

yahoo.com

Oct 4 (3 days ago)

The Houston Astros moved past the New York Yankees in Tuesday night's AL wild-card game, leaving just one more winner-take-all game before the baseball postseason moves on to the divisional round. The NL wild-card game is Wednesday night, with the Chica…

Share Tweet

ESPN.com

5 hours ago

Steelers kicker Chris Boswell brings Brazilian soccer skills, missionary roots

Share Tweet

Justin Tucker named AFC special teams player of week

profootballtalk.com

7 hours ago

The Ravens aren't one of the teams having kicking problems. In fact, their kicker may have just saved their season. Justin Tucker was just named AFC special teams player of the week, after hitting the game-winning field goal in overtime against the Stee…

Share Tweet

Lester, Hendricks on Cubs' Wild Card roster

MLB.com

7 hours ago

The Cubs chose to have starters Jon Lester and Kyle Hendricks as backups to Jake Arrieta on their roster for tonight's game against the Pirates at PNC Park.

Share Tweet

profootballtalk.com

10 hours ago

There's no date set for Steelers quarterback Ben Roethlisberger to make his return from a sprained MCL and bone bruise in his knee yet. A report from Jason LaCanfora of CBS Sports had Roethlisberger "on target" to return to action on October 25 against …

Share Tweet

MLB.com post-gazette.com

13 hours ago

For all the Pirates accomplished this year, all the questions they emphatically and successfully answered along the way, their entire season will boil down to one more: Can they beat Jake Arrieta?

Share Tweet

MLB.com

14 hours ago

Only one win separated the Cubs and Pirates in the standings this year, providing little clarity as to which team has the upper hand entering tonight's winner-take-all clash. By using Statcast™, however, the matchup in the National League Wild Card …

Share Tweet

Pirates or Cubs: Who will wave victory flag tonight?

Pirates fans hope they will be able to celebrate tonight by hoisting a victory flag over PNC Park. Cubs fans just hope their flag-raising days aren't over.

Share Tweet

Stats Geek: The great 98; it is just that

This year's Pirates are one of only six clubs in franchise history to win 98 games, and you need to go back more than 100 years to Honus Wagner's time to find a Pittsburgh club that won more.

Share Tweet

For the Pirate Parrot, birds of a feather don't stick together

The Pirates lost the face of their franchise last year, and hardly anyone noticed.

Share Tweet

Olli Maatta had a solid preseason. In four games, he had two points.

Share Tweet

Martavis Bryant a more complete receiver in year two

Oct 7

ESPN Steelers reporter Jeremy Fowler reports live from the Steelers, where Martavis Bryant returns from suspension. He can run much more than go routes now.

Stream Steelers defense and special teams in Week 5

Oct 7

Need to stream a defense in Week 5? Field Yates recommends the Steelers this week.

E:60 Extra: Working out with Le'Veon Bell

Oct 7

Take an inside look at Steelers All-Pro running back Le'Veon Bell's off-season workout.

Gruden: Steelers need to ride Bell even more

Oct 7

Jon Gruden feels the Steelers need to give the ball to Le'Veon Bell as much as possible in order to be successful.