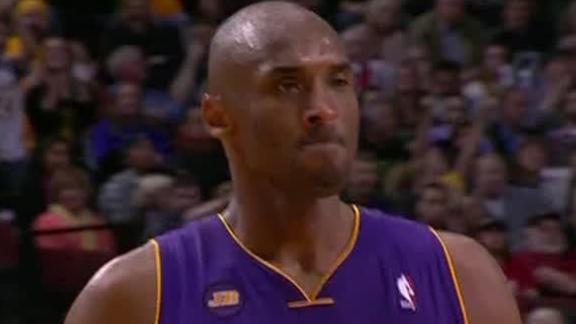 ESPN.com
Updated Apr 12, 2013
Pau Gasol explained he was thinking about the Los Angeles Lakers' chances in the long term when he called Kobe Bryant's 47 points in 48 minutes performance against the Portland Trail Blazers "bittersweet."
Share
Tweet
Draft Small

Apr 12

With an eye on Trey Burke, David Thorpe notes that no matter how much teams love drafting big players, the tiniest high picks have been great ones.

Thunder Clinch Northwest Division

Apr 12

The Thunder win their third straight Northwest Division title with a 106-90 win over the Blazers.