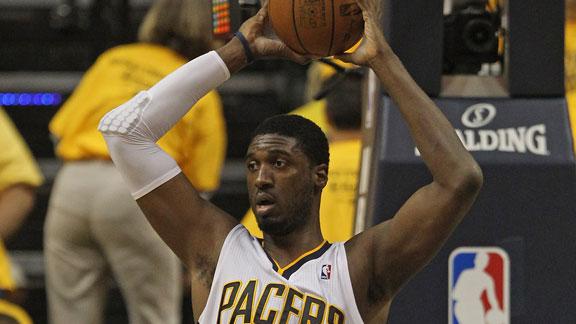 Updated Jul 9, 2012
Share
Tweet
While speculation swirled about the Trail Blazers' moves in free agency, the team welcomed its three recent draft picks to Portland.
Sources:
nba.com
ESPN.com
yahoo.com
dimemag.com
Dime Q&A: Festus Ezeli and Will Barton Talk About The NBA Draft Process

Updated Jul 9, 2012

Share Tweet

The NBA draft process is a once in a lifetime experience for those who go through it. While there are many broad similarities between the experiences of players during this process like hectic travel schedules and grueling pre-draft training, each playe…

Source:

dimemag.com
Pacers To Match Hibbert Offer

Jul 9

The Pacers will match the Trail Blazers' offer to restricted free agent Roy Hibbert.