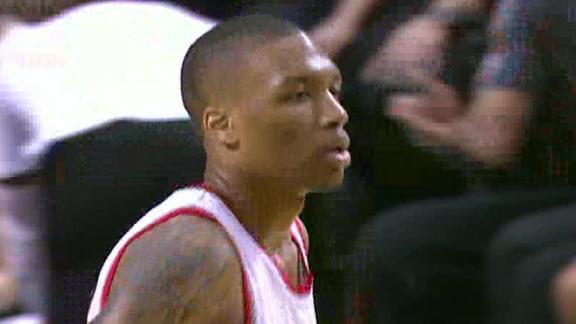 ESPN.com
Updated Mar 3, 2013
Damian Lillard scored 24 points, J.J. Hickson added 18 points and 16 rebounds and the Portland Trail Blazers beat the Minnesota Timberwolves 109-96 on Saturday night to earn only their second win in nearly a month.
Share
Tweet
Sports Columnists
Adande -- Russell Westbrook points the way when Thunder need him

Mar 3

LOS ANGELES -- When was the last time you heard Russell Westbrook praised for his composure? How about the last time you heard one of Chris Paul's te...