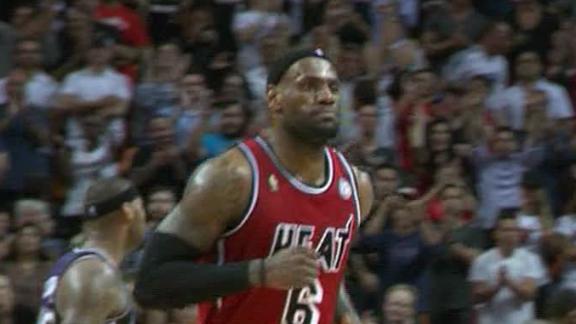 Heat Survive In 2OT To Win 12th Straight

Feb 26

LeBron James and Dwyane Wade combine for 79 points as Heat hold off Kings in double overtime for the 141-129 win.
Sports Columnists
Ian Thomsen: Expect Sixers to maintain investment in Bynum; more mail

Feb 26

Andrew Bynum is inching closer toward a return. What's the best-case scenario for the Sixers? A healthy Bynum plays 15-20 games down the stretch, carries the team to the playoffs and re-signs in the offseason? As crazy as this sounds, it seems like the …

Adande/Gutierrez: Who's the NBA's most clutch player?

Feb 26

Which player gets the ball in crunch time? J.A. Adande and Israel Gutierrez decide.