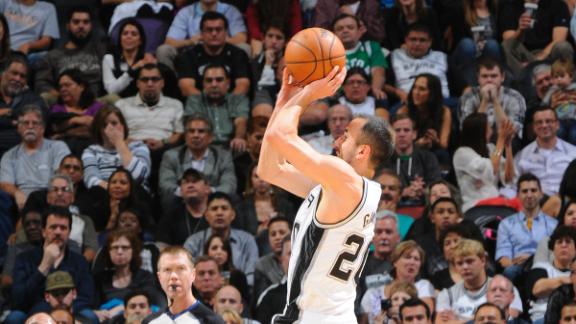 Reminder: San Antonio Spurs guard Danny Green loves giant snakes (Video)

yahoo.com

Nov 20, 2013

Hey, did you forget about San Antonio Spurs guard Danny Green having a love of snakes so deep, rich and all-encompassing that he chose to devote a special section of his personal website to making sure we knew he loved snakes? You did? Wow, that's weird…

Share Tweet
Spurs Win Eighth Straight

Nov 20

The Spurs improved to 5-0 at home with a 104-93 win over the Celtics.
Sports Columnists
Daily Dime: Paul George grows into leader

Nov 20

Paul George scored 35 points in an overtime win over the Knicks. Perhaps more notably, there's no doubt about his role as leader now.

Ian Thomsen: Aldridge feeling sense of urgency in Portland

Nov 20

It wasn't supposed to be this way. LaMarcus Aldridge wasn't meant to be the Trail Blazers' star.