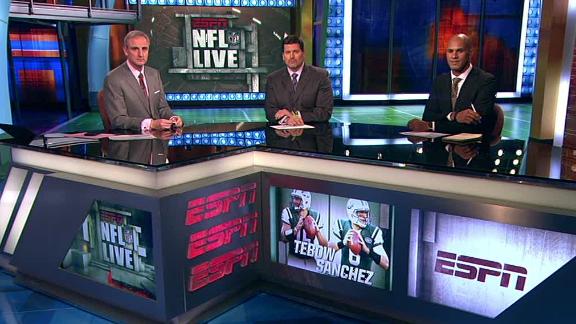 Updated Jan 2
Share
Tweet
Though no official decision has been made on New York Jets offensive coordinator Tony Sparano, sources told ESPNNewYork.com that Rex Ryan wants to bring in a new coordinator, and former San Diego Chargers coach Norv Turner is said to be on his short lis…
Source:
ESPN.com
Updated Jan 2

Share Tweet

The team didn't plan to announce it, but its search consultant made it known Jimmy Raye was interviewed Tuesday.

Sources:

signonsandiego.com chargers.com

Updated Jan 2

Share Tweet

Running back Ryan Mathews' season was full of ups and downs. On his first carry of the preseason, he went down with a broken right clavicle and was forced to miss the remainder of the preseason a...

Source:

chargers.com

Updated Jan 2

Share Tweet

Maybe Andy Reid will be heading to the AFC West after all. There were reports that Reid -- fired by Philadelphia on Monday after 14 years with the club -- would be interested in returning to his native Southern California and coaching the Chargers. They…

Source:

ESPN.com

Blogger Blitz: Changes

Jan 2

AFC West Blogger Bill Williamson talks about the big changes happening in both Kansas City and San Diego

Sports Columnists

Kerry J. Byrne: Momentum means a lot in the playoffs, but who has it?

Jan 2

The Denver Broncos and Seattle Seahawks enter the 2012 postseason red hot and razor sharp. If momentum matters, they're heading for a collision course in New Orleans.