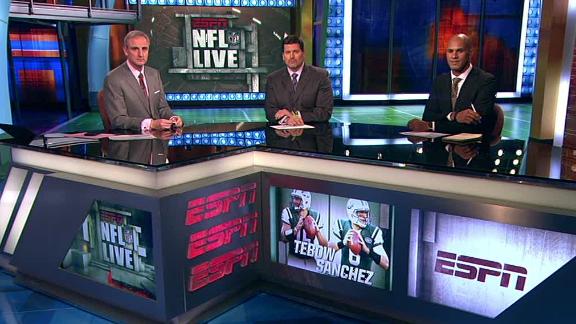 ESPN.com
Updated Jan 2, 2013
Though no official decision has been made on New York Jets offensive coordinator Tony Sparano, sources told ESPNNewYork.com that Rex Ryan wants to bring in a new coordinator, and former San Diego Chargers coach Norv Turner is said to be on his short lis…
Share
Tweet
signonsandiego.com chargers.com

Jan 2, 2013

The team didn't plan to announce it, but its search consultant made it known Jimmy Raye was interviewed Tuesday.

Share Tweet

chargers.com

Jan 2, 2013

Running back Ryan Mathews' season was full of ups and downs. On his first carry of the preseason, he went down with a broken right clavicle and was forced to miss the remainder of the preseason a...

Share Tweet

ESPN.com

Jan 2, 2013

Maybe Andy Reid will be heading to the AFC West after all. There were reports that Reid -- fired by Philadelphia on Monday after 14 years with the club -- would be interested in returning to his native Southern California and coaching the Chargers. They…

Share Tweet

Blogger Blitz: Changes

Jan 2

AFC West Blogger Bill Williamson talks about the big changes happening in both Kansas City and San Diego

Sports Columnists

Kerry J. Byrne: Momentum means a lot in the playoffs, but who has it?

Jan 2

The Denver Broncos and Seattle Seahawks enter the 2012 postseason red hot and razor sharp. If momentum matters, they're heading for a collision course in New Orleans.