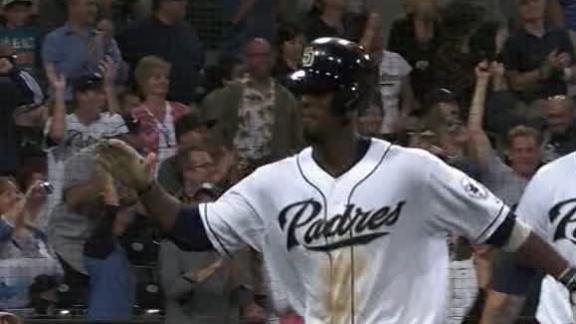 Pedro Ciriaco tripled in the go-ahead run in the seventh inning and hit a two-run homer in the eighth to lead the San Diego Padres to a 6-3 victory against the Los Angeles Dodgers on Thursday night.
Share
Tweet
Kershaw, Dodgers Fall To Padres

Jun 21

Clayton Kershaw surrendered four runs over six innings in the Dodgers' 5-2 loss to the Padres.
Sports Columnists
Doc Rivers-to-Los Angeles Clippers talks off again, according to sources

Jun 21

The on-again, off-again talks between the Los Angeles Clippers and Boston Celtics -- this time regarding Boston coach Doc Rivers -- are off again as far as the Celtics are concerned, according to sources close to the process.