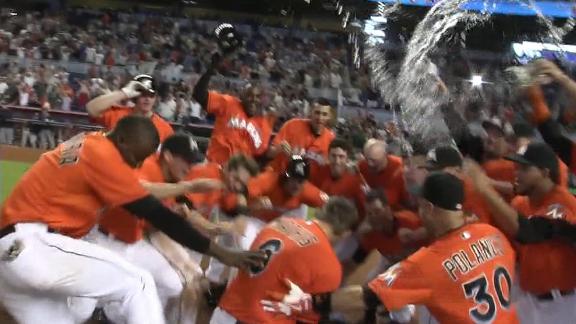 MLB.com

Jun 30, 2013

The Padres are taking a cautious approach with injured second baseman Jedd Gyorko, who is on the 15-day disabled list with a strained right groin. He will be back on the field Monday to do some running.

Upvote Share Tweet

Chargers' Michael Harris to rookies: Have a chip on your shoulder

profootballtalk.com

Jun 30, 2013

Last year, Chargers offensive tackle Michael Harris was an undrafted rookie and therefore not invited to the NFL's rookie symposium. This year, Harris is a speaker at the symposium. The NFL sent Harris to Ohio to speak at the symposium last week, as an …

Upvote Share Tweet

Marlins Win On Walk-Off Grand Slam

Jun 30

Jeff Mathis hit a walk-off grand slam in the bottom of the ninth to lift the Marlins past the Padres 6-2.