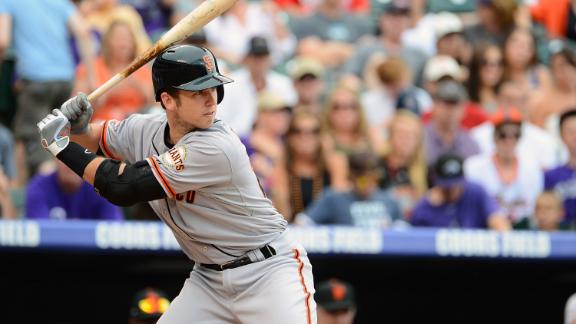 ESPN.com
Updated Jul 11, 2013
San Francisco Giants star catcher Buster Posey's jersey was the top seller. Of the top 20 best-selling jerseys on MLB.com, only two belong to players -- Derek Jeter and Mariano Rivera -- who are older than 30.
Share
Tweet
Buster Posey Has Top-Selling Jersey

Jul 11

Darren Rovell discusses the list of MLB's top-selling jerseys, headlined by young players.