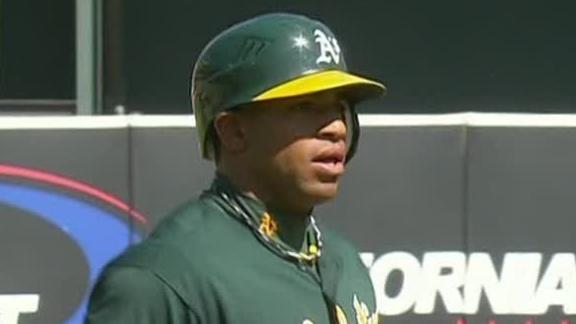 MLB.com

Sep 30, 2012

Mariners center fielder Franklin Gutierrez was removed from Sunday's game against the A's in the bottom of the third inning after feeling tightness in his left groin muscle, after he had already doubled twice and scored a run.

Upvote Share Tweet
A's Ride High

Sep 30

Yoenis Cespedes drove in two runs to lead the Athletics past the Mariners 5-2.
Sports Columnists
Don Banks: Even with blanket coverage of NFL, turnaround Vikes a shocker

Sep 30

PHILADELPHIA -- Musings, observations and the occasional insight as we digest Week 4 in the NFL ...