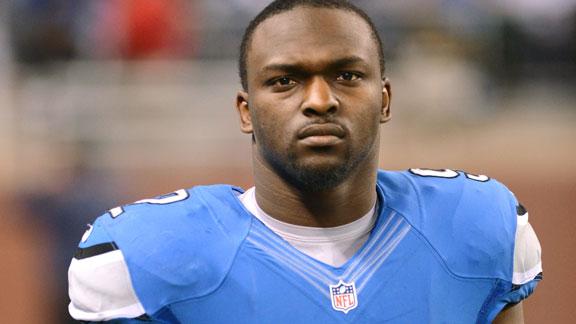 seattletimes.com
ESPN.com
yahoo.com
profootballtalk.com
Updated Mar 13, 2013
Pass rusher Cliff Avril says he's headed to Seattle
Share
Tweet
The quarterback jackpot, Russell Wilson and the license to spend

seattletimes.com

Mar 13, 2013

The Miami Dolphins, Indianapolis Colts and Seattle Seahawks all started a rookie quarterback in 2012. Each concluded that season with reason to believe it had found its franchise player at that position. Those three teams were among the most aggressive …

Share Tweet

yahoo.com

Mar 13, 2013

The Detroit Lions are rumored to be the clubhouse leaders for the services of running back Reggie Bush, but while they wait for that process to unravel, general manager Martin Mayhew made a savvy move by signing former Seattle Seahawks and Tennessee Tit…

Share Tweet

seattletimes.com profootballtalk.com

Mar 13, 2013

Excited for Jason Jones to be in Honolulu Blue after agreeing to terms with the @detroitlionsnfl - Mike McCartney (@MikeMcCartney7) March 13, 2013 Defensive tackle Jason Jones will sign with the Detroit Lions, according to his agent Mike McCartney. Jone

Share Tweet

profootballtalk.com

Mar 13, 2013

With the 49ers and Seahawks loading the cannon with new players and the Falcons getting back Tony Gonzalez and the Bucs trying to spend their way into playoff contention, Saints fans are getting nervous. We know that because we're hearing from plenty of

Share Tweet

profootballtalk.com ESPN.com

Mar 13, 2013

Vikings receiver Percy Harvin was traded to the Seahawks reportedly in part because he wouldn't stop complaining about quarterback Christian Ponder. That doesn't bother Ponder. Ponder told the Pioneer Press that he doesn't know for sure that Harvin

Share Tweet

Seahawks tender offers to three restricted free agents

profootballtalk.com

Mar 13, 2013

The Seattle Seahawks tendered offers to three restricted free agents on Tuesday. Defensive tackle Clinton McDonald, safety Chris Maragos and long snapper Clint Gresham were all tendered offers prior to free agency beginning Tuesday afternoon. According …

Share Tweet

seattletimes.com

Mar 13, 2013

When free agency began at 1 p.m. on Tuesday afternoon, the Seahawks were like the family that unwraps its presents on Christmas Eve. That's because Percy Harvin's addition was a formality at that point, one that was officially announced a little more

Share Tweet

Source: Seahawks, Avril Agree On Two-Year Deal

Mar 13

Source: Cliff Avril agrees on a two-year deal with the Seattle Seahawks.

Danny Amendola, Cliff Avril on the move

Mar 13

NFL Network reporter Ian Rapoport has the latest on wide receiver Danny Amendola's agreement with the New England Patriots and defensive end Cliff Avril's new home in the Pacific Northwest.

Lions Add Reggie Bush

Mar 13

Adam Schefter discusses Reggie Bush agreeing to a four-year deal with the Lions.

2012: Best of Percy Harvin

Mar 13

In nine games in 2012 Percy Harvin excelled with over 1,300 all-purpose yards and five total touchdowns by the pass, run and kick returns.