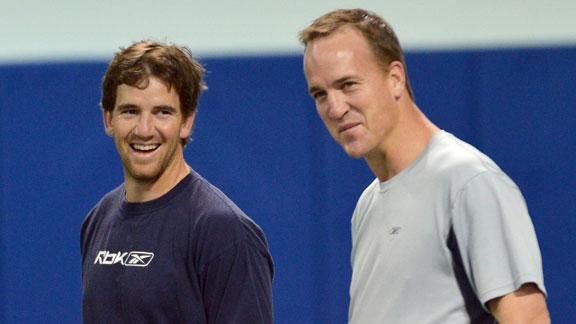 ESPN.com
seattletimes.com
Updated Apr 18, 2013
Both new and old rivalries dot an exciting 2013 NFL schedule, writes John Clayton.
Share
Tweet
seahawksgab.com ESPN.com seattletimes.com

Apr 18, 2013

Week 1 (Sunday, Sept. 8): Seahawks at Panthers, 1 p.m. Week 2 (Sunday, Sept. 15): 49ers at Seahawks, 8:30 p.m. Week 3 (Sunday, Sept. 22): Jaguars at Seahawks, 4:25 p.m. Week 4 (Sunday, Sept. 29): Seahawks at Texans, 1 p.m. Week 5 (Sunday, Oct. 6): Seaha…

Share Tweet

ESPN.com seattletimes.com

Apr 18, 2013

Breakdown: The Rams drew a Monday night home game against the Seattle Seahawks in Week 8, a huge improvement from last season, when St. Louis spent Week 8 in London absorbing a 45-7 defeat to New England. This game against Seattle will mark the Rams' fi…

Share Tweet

Kyle Seager hit a two-out RBI double off Justin Verlander in the seventh inning to break a scoreless tie and help give the Seattle Mariners a 2-0 victory over the Detroit Tigers Thursday.

Share Tweet

710ESPN Seattle audio: West draft needs

ESPN.com

Apr 18, 2013

Brock Huard, Danny O'Neil and I got together over the phone Tuesday to discuss 2013 draft needs for the Seattle Seahawks on 710ESPN Seattle. The conversation got me thinking about real and perceived needs for NFC West teams. Most of the perceived needs …

Share Tweet

profootballtalk.com ESPN.com

Apr 18, 2013

We know the drill by now. Initial reports of a new contract often look better than the deal itself reveals. The latest example? Seahawks cornerback Antoine Winfield. Six days ago, multiple media outlets reported that the one-year agreement is worth $3 m…

Share Tweet

deadspin.com CNNSI.com

Apr 18, 2013

Max Scherzer and Felix Hernandez are both fine pitchers who strike hitters out in gobs. But they had never before been part of something like last night's Tigers-Mariners game. Nor had any other Tiger or Mariner.Read more...

Share Tweet

About Last Night: The Playoff Picture

grantland.com

Apr 18, 2013

In case you were busy scaring little children by reciting Mariners hitting stats from the past decade, here's what you missed in sports on Wednesday: ...

Share Tweet

Seattle Seahawks QB Russell Wilson excited to start 2013 schedule

Apr 18

With the release of the 2013 NFL schedule, Seattle Seahawks QB Russell Wilson shares his excitement about the upcoming season.

Mariners Shut Out Tigers

Apr 18

The Tigers fall to the Mariners 2-0 despite 12 strikeouts from Justin Verlander.

Tigers Win In Dramatic Fashion

Apr 18

Brayan Pena drove in the winning run on a fielder's choice in the 14th inning and hung on to the ball during a collision at the plate to help the Tigers edge the Mariners.