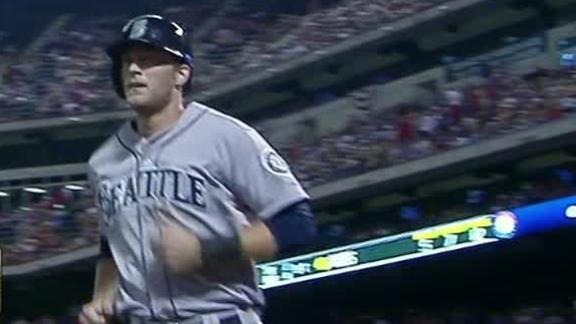 Pead looking to prove himself integral to Rams' offense

CNNSI.com

Jul 3, 2013

St. Louis enters camp with an untested committee of running backs. One Ram ready to emerge? Isaiah Pead, a second-year pro coming off a "miserable" season, says Dennis Dillon.

Share Tweet

Ibanez reaches home run milestone

MLB.com

Jul 3, 2013

When Mariners left fielder Raul Ibanez cranked his 20th home run of the season in the first inning of Tuesday's 9-2 victory over the Rangers, he became the oldest player in Major League history to hit 20 homers before the All-Star break.

Share Tweet

Wednesday kickoff --- Does Hernandez case paint entire NFL in bad light?

seattletimes.com

Jul 3, 2013

We may not often lead off this feature with news from outside of Seattle. But with little NFL news in Seattle or elsewhere and one story dominating what news there is --- the Aaron Hernandez case --- it seemed somewhat appropriate to pass along this col…

Share Tweet

NFL Live OT: Difference Maker

Jul 3

Mark Schlereth and Cris Carter discuss which players and teams will make "fireworks" this season.

Inside the Huddle with John Clayton

Jul 3

John Clayton goes deep on all four downs: John dissects the enormous hands of Seattle QB Russell Wilson, how tough it is to survive as a fullback, and the drop-off in points for the Patriots with Gronkowski on the sideline and Hernandez incarcerated.