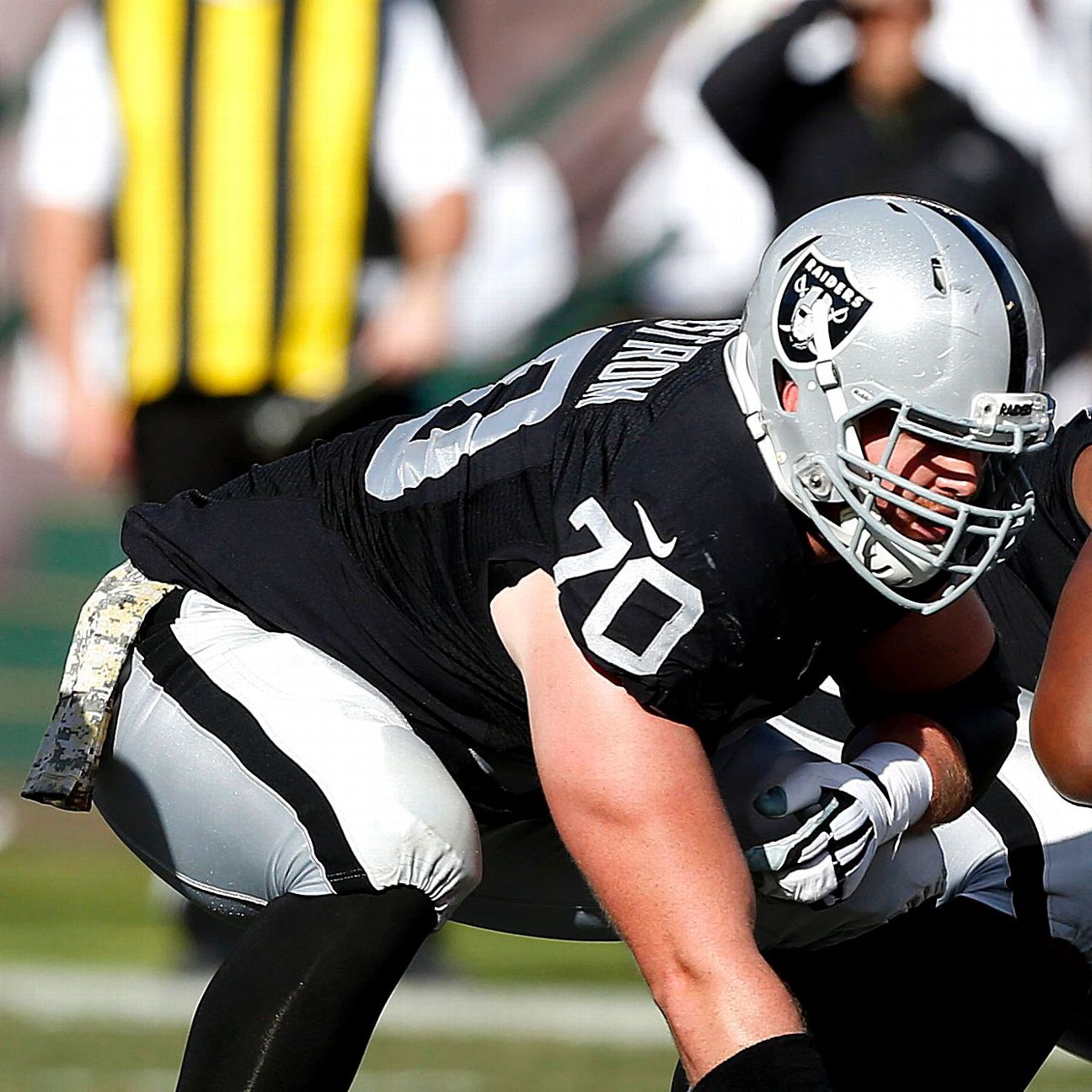 yahoo.com

4 hours ago

It would have been very easy for the Golden State Warriors to drop their first game of the season in Monday's visit to the Utah Jazz. The slow-paced Jazz controlled tempo and generally played the style they prefer, trailing by double digits for all of 1…

Share Tweet

insidebayarea.com profootballtalk.com

11 hours ago

Tennessee Titans coach Mike Mularkey thought the offensive holding call that went against his team at a crucial moment in a 24-21 loss to the Raiders was bad enough that he went public Monday with a concession from the NFL that the call was incorrect. A…

Share Tweet

deadspin.com

13 hours ago

Tonight, the Ravens and Browns will play what will most likely be the least appealing Monday night game of the season. Look at the schedule. Vikings-49ers was horrid, but at least we had Jim Tomsula reaction shots to entertain us. This game will have no…

Share Tweet

yahoo.com

14 hours ago

The Golden State Warriors continued to run roughshod over the NBA during the long Thanksgiving holiday weekend, blowing the doors off the Phoenix Suns and Sacramento Kings to extend their NBA-record season-opening winning streak to 18 games. With reigni…

Share Tweet

An early look at Raiders vs. Chiefs

insidebayarea.com

15 hours ago

Khalil Mack celebrated prematurely last season vs. Chiefs. An early look at Sunday's AFC West game between the Kansas City Chiefs (6-5) and the Raiders (5-6) at O.co Coliseum: Offense Raiders/Chiefs Total offense 362.8, 11th/351.3, 16th Rush offense 96.…

Share Tweet

Carson Palmer Runs For A Touchdown, Eats It

deadspin.com

18 hours ago

Cardinals quarterback Carson Palmer ran for the game-winning score in Sunday's game against the 49ers, which was his first rushing touchdown since 2012, so the old man tried one of those celebrations that all the cool players do. He put too much behind …

Share Tweet

Raiders must earn way into playoffs with four of remaining five games against teams seeded for postseason

insidebayarea.com

18 hours ago

Can Derek Carr lead the Raiders to the playoffs? The Raiders 24-21 win over Tennessee Sunday kept them on the fringe of the playoff hunt but with some control of their own destiny. At 5-6, the Raiders have a lot of work to do. But they have two games re…

Share Tweet

Jack Del Rio told alma mater no thanks when they called

profootballtalk.com

19 hours ago

Chip Kelly apparently wasn't the only NFL head coach who was approached in some fashion about the Southern Cal opening. According to Tim Kawakami of the San Jose Mercury News, the Trojans called Raiders coach Jack Del Rio about the opening, but he told …

Share Tweet

Chris Johnson, Andre Ellington having MRIs after injuries

profootballtalk.com

19 hours ago

The Cardinals squeaked out a 19-13 victory over the 49ers when Carson Palmer rambled into the end zone for a touchdown and spike that gave his teammates a good laugh. It might be easier to leave the running to the players who are on the team for their a…

Share Tweet

profootballtalk.com

23 hours ago

Most coaches will tiptoe around officiating questions, for fear of getting fined by the league. Bruce Arians is not most coaches. The Cardinals boss was frank when discussing the officials in yesterday's win over the 49ers, particularly when asked about…

Share Tweet

profootballtalk.com

23 hours ago

The Cardinals found their way past the 49ers on Sunday with a little bit of help from penalty flags on their game-winning drive. The most controversial was a roughing the passer call on 49ers defensive lineman Quinton Dial, which Dial said was caused by…

Share Tweet

ESPN.com

Nov 30 (yesterday)

Amari Cooper bounces back in Raiders' streak-snapping win

Share Tweet

ESPN.com

Nov 30 (yesterday)

49ers defense does an about-face in loss to Cardinals

Share Tweet

nytimes.com

Nov 30 (yesterday)

With two running backs down, Arizona's ground game kept getting stuffed. So Carson Palmer took charge.

Share Tweet

Stugotz's Weekly Game Notes

Nov 30

Jon "Stugotz" Weiner shares his weekly game notes of observations he had over the weekend, including if he believes Les Miles should leave LSU.

Cardinals find another way to win

Nov 29

Cary Chow and Eric Allen break down the Cardinals' 19-13 win over the 49ers.

David Johnson, Vance McDonald awarded game balls for their effort...

Nov 29

NFL Nation reporters Paul Gutierrez and Josh Weinfuss dole out their awards following the Arizona Cardinals 19-13 victory over the San Francisco 49ers at Levi's Stadium.

Cardinals beat 49ers to improve to 9-2

Nov 29

Carson Palmer's 8-yard scamper in the fourth quarter lifts Arizona over San Francisco 19-13.