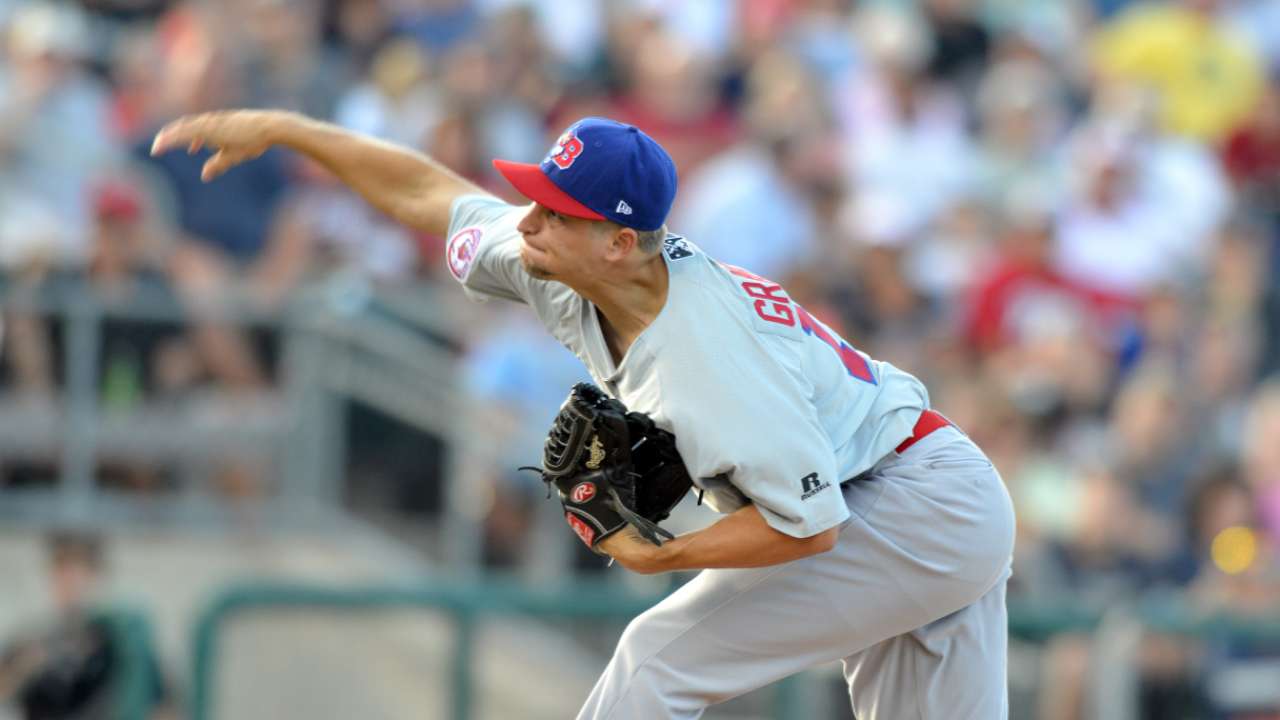 MLB.com
nytimes.com
Updated 14 hours ago
Kendall Graveman has looked like a very emphatic answer this spring in why the A's were willing to trade Josh Donaldson. Graveman has pitched his way into the A's rotation, where at the moment, he is penciled into the No. 4 spot.
Share
Tweet
Wrestlemania in Santa Clara serves as dry run for Super Bowl

profootballtalk.com

37 minutes ago

So which event generated the highest attendance numbers in the first year of the new 49ers stadium? The regular-season opener in prime time against the Bears? The Thanksgiving night game against the Seahawks? Actually, the high-water mark came Sunday ni…

Share Tweet

Hakeem Nicks to visit 49ers

profootballtalk.com

1 hour ago

Most of the players included on PFT's list of the top 100 free agents this offseason have found homes for 2015, leaving just a handful without jobs as March comes to an end. One member of that list is wide receiver Hakeem Nicks, who has been greeted by …

Share Tweet

NHL.com

10 hours ago

PITTSBURGH, Pa. - NBC Sports Network analyst Brian Engblom needed stitches after taking a puck to his forehead late in the second period of the Pittsburgh Penguins' 3-2 shootout victory over the San Jose Sharks on Sunday night. Penguins star ...

Share Tweet

StubHub sues Warriors, alleging monopoly

ESPN.com

11 hours ago

StubHub filed a lawsuit against the Warriors and Ticketmaster in California on Sunday, accusing the two of conspiring to create an illegal resale market.

Share Tweet

Kaepernick impresses Warner with touch passes

profootballtalk.com

12 hours ago

Cardinals fans weren't happy when former Arizona quarterback Kurt Warner decided to start working with 49ers quarterback Colin Kaepernick this offseason. Cardinals fans may be even less happy now. Via Jim Corbett of USA Today, Warner said recently that …

Share Tweet

nytimes.com

14 hours ago

Matt Cain gave up three runs in four innings, Buster Posey and Angel Pagan each had two hits and drove in two runs and the San Francisco Giants beat a Los Angeles Dodgers split-squad 11-9 on Sunday.

Share Tweet

Why the Penguins should trade Sidney Crosby for the No. 1 pick

thehockeynews.com

22 hours ago

Before any Pittsburgh fans go and get their jerseys in a jumble, just pause for a second, take a deep breath and think about it: if the Penguins fail to get back to the Stanley Cup final for the sixth straight season, what else is left for the franchise…

Share Tweet

profootballtalk.com

23 hours ago

Erin Henderson's search for a chance to resume his NFL career will be heading to New Jersey. Henderson met with the 49ers last week after sitting out the entire 2014 season following his release in Minnesota, but didn't sign a contract with the team. Th…

Share Tweet

yahoo.com ESPN.com feltbot.com

Mar 29 (yesterday)

With just a few weeks remaining until the NBA postseason, every night can impact the standings. NBA Playoff Picture keeps you up to date on all the most important news for all 16 berths and seeds. Wonderful Warriors: With a 108-95 win at the Milwaukee B…

Share Tweet

Desmond Bishop to visit 49ers on Monday

profootballtalk.com

Mar 29 (yesterday)

The 49ers need linebackers. The next one they add may be one that was on the team at the end of the 2014 season. Matt Maiocco of CSNBayArea.com reports that Desmond Bishop will visit the 49ers on Monday. He appeared the final two games of the season. Bi…

Share Tweet

49ersgab.com profootballtalk.com

Mar 28 (yesterday)

Seven-time Pro Bowl linebacker Lance Briggs told Vaughn McClure of ESPN.com he has a Monday visit scheduled with the San Francisco 49ers. Briggs just completed his 12th and final season with the Chicago Bears. The Elk Grove, California, native grew up 1…

Share Tweet

Kazmir, Quintana Both Strong; A's Beat White Sox 10-4

nytimes.com

Mar 28 (yesterday)

Left-handers Scott Kazmir of Oakland and Jose Quintana of Chicago tuned up for the regular season with strong starts on Saturday, and the Athletics beat the White Sox 10-4.

Share Tweet

Rumor Roundup: Goaltending questions for several teams as off-season nears

thehockeynews.com

Mar 28 (2 days ago)

The Ottawa Sun's Bruce Garrioch lists the San Jose Sharks, Buffalo Sabres, Edmonton Oilers, Toronto Maple Leafs, Calgary Flames "and possibly" the St. Louis Blues as teams that could seek goaltending this summer. Free agency is one reason these clubs co…

Share Tweet

Dodgers' Greinke Struggles in 8-4 Loss to Giants

nytimes.com

Mar 28 (2 days ago)

Zack Greinke struggled with his command in his fourth spring start, allowing five hits in 3 2-3 innings as the Los Angeles Dodgers fell to the San Francisco Giants 8-4 on Friday night.

Share Tweet

Panthers Claim Jonathan Martin Off Waivers

Mar 27

ESPN Panthers reporter David Newton breaks down the teams decision to claim former 49ers offensive tackle Jonathan Martin off waivers on Friday.

49ers Waive Jonathan Martin

Mar 26

Eric Branch of the San Francisco Chronicle breaks down the 49ers' releasing offensive lineman Jonathan Martin.

NFC West Coaches Dish On Team Personnel

Mar 25

NFL Nation reporters discuss what they learned from coaches in the NFC West during the NFL owners meetings.

Offseason Moves In NFC West

Mar 24

NFL Nation reporters discuss what they learned about NFC West teams during Day 2 of the NFL owners meetings.