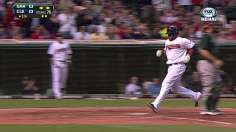 Could these high-profile names return?

Updated May 7

Share Tweet

Earlier Tuesday we looked at Oakland free-agent defensive lineman Richard Seymour and if he could return to the Raiders. Now, let's look at other high-profile players who remain unsigned with the other AFC West teams: Denver, Brandon Stokley, receiver:

Updated May 7

Share Tweet

CLEVELAND (AP) Oakland Athletics outfielder Josh Reddick is expected to be sidelined for a few days with a sore right wrist.

Source:

CNNSI.com

David Lee, Blake Griffin & The NBA's Top 10 Power Forwards Of The Season

Updated May 7

Share Tweet

The power forward position is without a doubt the most reliable position in the NBA. Most teams are going to struggle without a quality power forward to rely on when the going gets tough. When shots aren't falling for the guards, power forwards are the

Source:

dimemag.com

Raiders helping local players with football fundamentals

Updated May 7

Share Tweet

On Wednesday, several Raiders are scheduled to work with local high school players at Laney College as part of the NFL High School Player Development program. Center Stefen Wisniewski, defensive end Andre Carter and cornerback Chimdi Chekwa are among th…

Source:

insidebayarea.com

San Francisco Giants ordered to pay $700,000 in back wages to clubhouse workers

Updated May 7

Share Tweet

This is a profitable time for anyone who worked in the San Francisco Giants clubhouse from the 2009 through 2011 seasons.The San Francisco Chronicle reported Tuesday that the hometown San Francisco Giants have agreed to pay at least "$700,000 in ba…

49ers sign 12 undrafted free agents

Updated May 7

Share Tweet

We found out the name of the most intriguing member of the 49ers' crop of undrafted free agent signings shortly after the draft when British discus thrower and football neophyte Lawrence Okoye announced that he'd signed with San Francisco. Okoye may b

Fresh talent for long-forgotten veterans

Updated May 7

Share Tweet

The San Francisco 49ers and St. Louis Rams earned praise around here for maneuvering their way around the 2013 draft. Both teams entered the draft with considerable capital -- enough to facilitate significant trades up and down the order. The Arizona Ca…

Updated May 7

Share Tweet

The best thing about second chances is that an endless supply of them can be meted out - especially when the entity providing the second chances has just won its second Lombardi Trophy. Yes, the Ravens believe that thrice-arrested and once-suspended (by

Updated May 7

Share Tweet

We've already talked quite a bit about the game-winning 3-pointer that Manu Ginobili nailed in double overtime to push the San Antonio Spurs past the Golden State Warriors to a 1-0 lead in their Western Conference semifinals series. Let's let three peop…

Sources:

yahoo.com dimemag.com

Mike Iupati to miss OTAs after shoulder surgery

Updated May 7

Share Tweet

The 49ers won't be at full strength for offseason OTAs, but at least in the case of All-Pro guard Mike Iupati, it doesn't seem to be an extended absence. According to Matt Barrows of the Sacramento Bee, Iupati had a procedure on his shoulder this offs

Updated May 7

Share Tweet

During free agency, there were reports that Oakland free-agent defensive lineman Richard Seymour was only interested in playing for a big-dollar contract. However, the NFL Network reports that Seymour is highly interested in continuing to play. There is…

Sources:

ESPN.com profootballtalk.com

Matt Kemp gives fan an autograph … then his hat, jersey and shoes (Video)

Updated May 7

Share Tweet

Say what you will about Los Angeles Dodgers star Matt Kemp and his stats so far this season, but after watching this fan encounter, Kemp ranks No. 1 on our "nice guys" list. Dodgers blog Vin Scully is My Homeboy uncovered the video, and even t…

Warriors' new arena designs bring in San Francisco skyline, waterfront

Updated May 7

Share Tweet

The Golden State Warriors have unveiled designs for their proposed new arena, and while the arena itself is of a standard form (unlike some recent ideas), its aesthetics set it apart from any other gym in the league.The $1 billion project, designed by t…

Shaq Beats Charles Barkley in Three-Point Contest, Then Breakdances on TNT

Updated May 7

Share Tweet

To close out a TNT broadcast that had just finished showing the wild Warriors/Spurs shootout, the guys in the studio brought us this tremendous three-point "contest" between Shaq and Charles Barkley. The two of them had been talking smack to each othe

Source:

dimemag.com

Updated May 7

Share Tweet

After trailing the Golden State Warriors by as many as 18 and facing a 104-88 deficit with 4:31 remaining in the fourth quarter of Game 1 of the Western Conference semifinals, the San Antonio Spurs ripped off a remarkable 18-2 run to tie the game and fo…

Sources:

yahoo.com feltbot.com ESPN.com

Updated May 7

Share Tweet

The San Francisco 49ers have signed guard Adam Snyder to a two-year contract, bringing him back to the franchise after a year with the Arizona Cardinals.

Updated May 7

Share Tweet

Cliff Lee shut down the Giants once again with eight strong innings, Michael Young hit a two-run double among his three hits and the Philadelphia Phillies stopped San Francisco's season-best six-game winning streak with a 6-2 victory Monday night.

Updated May 7

Share Tweet

It's been a tumultuous year for Baltimore Ravens linebacker Rolando McClain. McClain was suspended for two games by the Oakland Raiders late last season and released by the team in April. He has also been arrested two times already in 2013. However, the

Songs for a Blue Warriors Fan

Updated May 7

Share Tweet

There will be no shortage of commentary on the devastating, nay, soul-decimating loss suffered by the Golden State Warriors last night. And rightfully...

Source:

grantland.com

Indians Blank A's

May 7

Zach McAllister tossed 7 2/3 scoreless innings to lead the Indians to a 1-0 win over the Athletics.

AFC West draft grades

May 7

Did the San Diego Chargers come away with the best 2013 draft class in the AFC West? "NFL Total Access" has a complete westside draft recap.

What's Next for the Warriors?

May 7

The Warriors just lost a double-overtime Game 1 heartbreaker to the Spurs. Ethan Sherwood Strauss helps us figure out why, and what's next.

Can The Warriors Bounce Back?

May 7

Kurt Rambis discusses what the Warriors should take away from their loss to the Spurs.