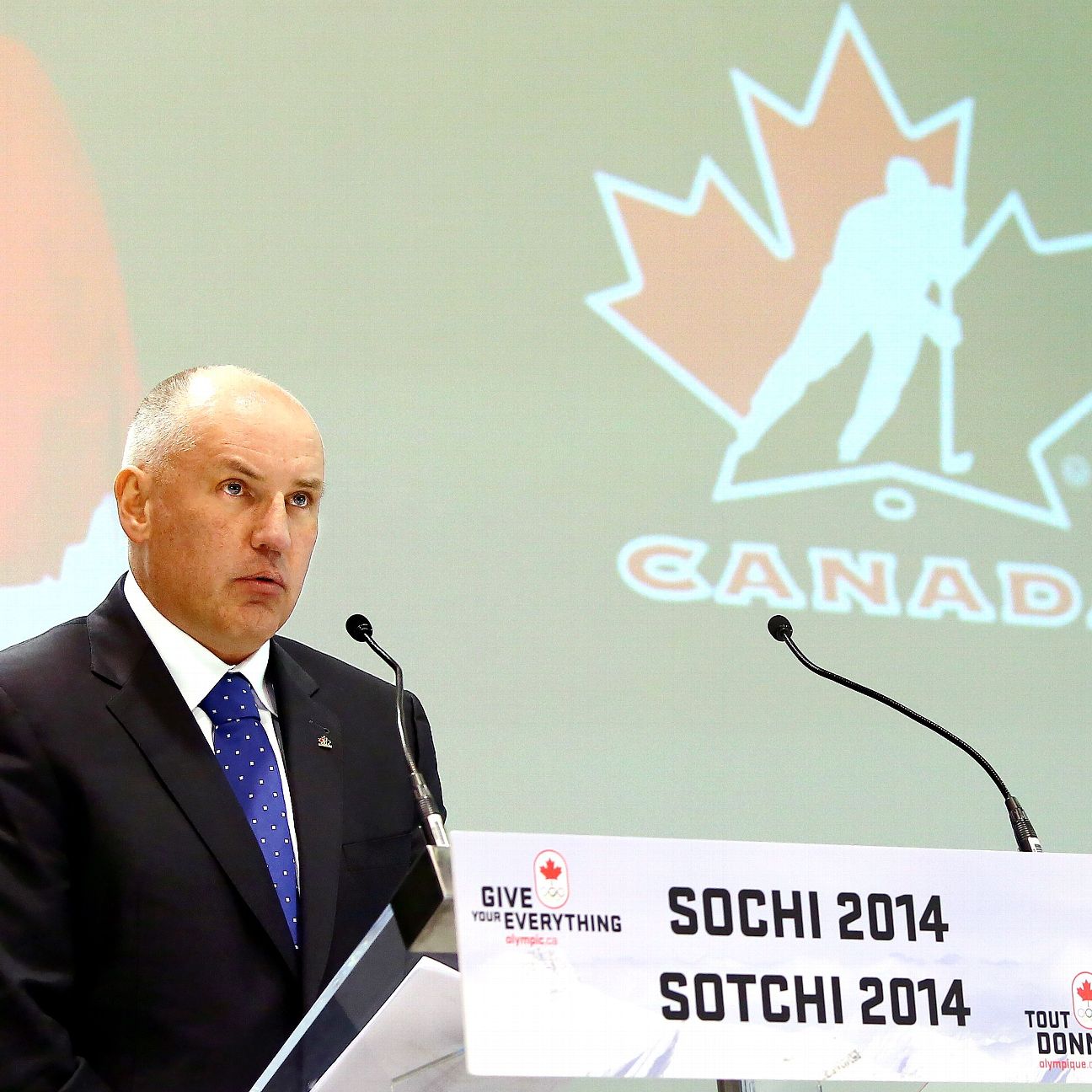 ESPN.com
Updated Nov 24 (yesterday)
Rumblings: Who was Blues GM Doug Armstrong scouting?
Share
Tweet
Troy Brouwer, Robby Fabbri score in 3rd period as Blues come back to beat Sabres 2-1

NHL.com

Nov 24 (yesterday)

BUFFALO, N.Y. - On a night of odd bounces and missed chances, Robby Fabbri fittingly didn't see his game-winner cross the goal line. Fabbri's third-period shot changed direction three times before slipping past Buffalo Sabres goalie Linus Ull...

Share Tweet

NHL.com

Nov 23 (2 days ago)

BUFFALO, N.Y. - Troy Brouwer and Robby Fabbri scored third-period goals, and the St. Louis Blues came back to beat the Buffalo Sabres 2-1 on Monday night. Jake Allen made 24 saves in the win, the Blues' second against Buffalo in the last week...

Share Tweet

NHL.com

Nov 23 (3 days ago)

NEW YORK – San Jose Sharks goaltender Martin Jones, Vancouver Canucks left wing Daniel Sedin and St. Louis Blues defenseman Kevin Shattenkirk have been named the NHL's "Three Stars" for the week ending Nov. 22. FIRST STAR – MARTIN JONES, G, SAN...

Share Tweet

Pulkkinen scores with 18.8 seconds to go in OT, Red Wings beat Blues 4-3

NHL.com

Nov 21 (4 days ago)

ST. LOUIS - Teemu Pulkkinen scored with 18.8 seconds remaining in overtime to lift the Detroit Red Wings to a 4-3 victory over the St. Louis Blues on Saturday night. Pavel Datsyuk, Luke Glendening and Dylan Larkin also scored and Jimmy Howard...

Share Tweet

yahoo.com

Nov 20 (5 days ago)

@wyshynski spotted this at the Blues/Isles game tonight #jerseyfoul pic.twitter.com/nogkF1lwRF— KB (@kurtb2kb) October 25, 2015 This week we give credit to a New York Islanders fan. He was brought to our attention three weeks ago at a St. Louis Blues/Is…

Share Tweet

thehockeynews.com

Nov 20 (5 days ago)

This all starts two weeks ago, during Hall of Fame weekend. The legendary Scotty Bowman is on hand since, at one time or another, he has coached three of the four inductees. Bowman is asked how many Hall of Famers he coached in his career, so he starts …

Share Tweet

Allen keeps earning Blues' No. 1 job, stones Sabres' O'Reilly with paddle

thehockeynews.com

Nov 20 (6 days ago)

Though the Blues have had to deal with a season's worth of injuries before they had even reached the 20-game mark, St. Louis has managed to stay atop the Central Division. Through 20 games, the Blues have 27 points, just five back of the vastly improved…

Share Tweet

Steen scores lone goal in shootout, Allen makes 32 saves to lead Blues past Sabres 3-2

NHL.com

Nov 20 (6 days ago)

ST. LOUIS - The St. Louis Blues needed strong special teams, a stout effort from Jake Allen and a slick move from Alexander Steen to pull out a win Thursday night. The Blues managed a pair of power-play goals, killed off two 5-on-3 penalty si...

Share Tweet

Blues can't catch a break, lose two more key players in Parayko and Lehtera

thehockeynews.com

Nov 18

Another day, another St. Louis Blues player on the injured list. The Blues, who have suffered injuries to a number of key players this season, may be without center Jori Lethera and defenseman Colton Parayko for Thursday's game against the Buffalo Sabre…

Share Tweet

Sabres' Kane hopes to return Thursday against Blues

NHL.com

Nov 17

Buffalo Sabres forward Evander Kane hopes to return from a knee injury Thursday when the Sabres face the St. Louis Blues. "I think you'll have a pretty good chance to see me in the lineup tomorrow so I'm looking forward to that," Kane said Wedn...

Share Tweet

Rumor Roundup: Improving Blue Jackets still looking for help on blueline

thehockeynews.com

Nov 17

Dropping their first seven games of this season led a coaching change for the Columbus Blue Jackets, replacing Todd Richards with John Tortorella. In their 11 games under Tortorella, the Jackets have a 6-5-0 record entering their Nov. 17 game against th…

Share Tweet

Backes has 2 goals, assist to lead Blues in 3-2 win over Jets

NHL.com

Nov 16

ST. LOUIS - David Backes had two goals and an assist to lead the St. Louis Blues to a 3-2 victory over the Winnipeg Jets on Monday night. Vladimir Tarasenko added a goal and an assist to help St. Louis snap a two-game skid. Jake Allen made 16...

Share Tweet

Kane scores to extend points streak to 12 games, Blackhawks beat Blues 4-2

NHL.com

Nov 14

ST. LOUIS - Patrick Kane scored the tiebreaking goal late in the second period to extend his points streak to 12 games and lead the Chicago Blackhawks to a 4-2 victory over the St. Louis Blues on Saturday night. Andrew Shaw, Trevor van Riemsd...

Share Tweet

yahoo.com

Nov 14

The St. Louis Blues' net was wide open for Chicago Blackhawks winger Marko Dano on Saturday night. Tanner Kero (Blackhawks rookie, not a character in THE FORCE AWAKENS) slipped Dano a pass across the Blues' crease. It looked like the hockey equivalent o…

Share Tweet

yahoo.com thehockeynews.com

Nov 14

During the 2012 NHL Draft weekend, Colton Parayko was sitting at home when he received a phone call. On the other end was Hockey Hall of Famer and St. Louis Blues then-Vice President of Hockey Operations Al MacInnis telling the 19-year old defenseman th…

Share Tweet

Blackhawks' Keith, Rozsival to play against Blues

CHICAGO -- Chicago Blackhawks defenseman Duncan Keith will return from injury and be in the lineup Saturday against the St. Louis Blues at Scottrade Center (8 p.m. ET; WGN, FS-MW), coach Joel Quenneville said after practice Friday. Keith, 32, h...

Share Tweet

ST. LOUIS – St. Louis Blues President of Hockey Operations and General Manager Doug Armstrong announced today the club has placed forward Martin Havlat on unconditional waivers. Havlat is seeking his unconditional release from the team due to...

Share Tweet

Watch Blues' Tarasenko rocket insane wrist shot past Rangers' Lundqvist

thehockeynews.com

Nov 13

St. Louis' super sniper Vladimir Tarasenko signed an eight-year, $60-million contract in the off-season, and if ever you find yourself wondering what made the Blues right winger so valuable, just take a look at this video. In Thursday's tilt between the…

Share Tweet

NEW YORK, N.Y. - Surrounded by a small throng of reporters, New York Rangers centre Derek Stepan shared the name of his favourite player in the NHL right now. Was it Washington star Alex Ovechkin? Pittsburgh's Sidney Crosby? Chicago's Jonatha...

Share Tweet

NHL Capsules: NEW YORK, N.Y. - Derick Brassard, Mats Zuccarello…

NEW YORK, N.Y. - Derick Brassard, Mats Zuccarello and Kevin Hayes scored in the first period, and the New York Rangers beat the St. Louis Blues 6-3 on Thursday night for their seventh straight victory. J.T. Miller, Ryan McDonagh and Dan Girar...

Share Tweet

Jets Win In Shootout

Mar 19

Andrew Ladd's shootout goal lifted the Jets past the Blues 2-1.

'SportsCenter's' Inside The NHL

Mar 17

John Buccigross, Barry Melrose and Scott Burnside kick around the rule changes proposed by the general managers, look at the turmoil in San Jose and make their picks at the tight race for the Presidents' Trophy.

Blues Blank Stars

Mar 15

Jake Allen had 28 saves while Vladimir Tarasenko scored his 34th goal of the season in St. Louis' 3-0 win over Dallas.

Big Third Period Lifts Wild To Win

Mar 14

The Wild scored two goals in the third period and went on to beat the Blues 3-1.

Sports Columnists

Future NBA cornerstone (Insider)

Nov 25

Chad Ford says the LSU freshman has special qualities. "I think what scouts love the most is how Simmons plays the game. He plays with a calm demeanor...

NBA: Opponents can't afford to give Golden State Warriors second looks

Nov 22

For Golden State, offensive boards equal a wide-open -- and dangerous -- Steph Curry. Teams that want a chance against the champs must limit their second looks, writes J.A. Adande.

NBA: Warriors are having a blast making history

Nov 20

Winning is a feat and a mindset built by repetition. The Warriors have grasped the concept and mastered the approach and are leaving the rest of the NBA behind.