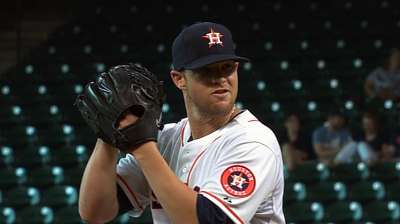 Updated Jul 9
Share
Tweet
Astros manager Bo Porter said Bud Norris' Tuesday start against the Cardinals will likely be his last before the break. Norris is having the best year of any Astros starter, and Porter believes the right-hander is a candidate to be selected as an altern…
Source:
MLB.com
Cardinals trade reliever Boggs to Rockies

Updated Jul 9

Share Tweet

The St. Louis Cardinals have traded struggling reliever Mitchell Boggs to Colorado for the Rockies' international signing bonus slot No. 4.

Source:

ESPN.com

Updated Jul 9

Share Tweet

ESPN analyst Jaworski likes a lot of what he sees in the Rams' fourth-year QB, but wants to see him reduce mistakes

Source:

stltoday.com

The GM's Office: ChiSox On The Move?

Jul 9

Jim Bowden takes a look at several players on the White Sox that could be traded before the deadline.