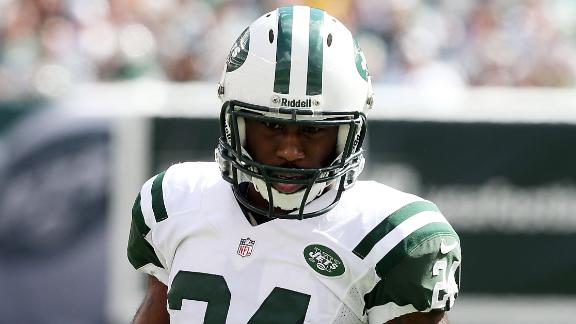 ESPN.com
Updated Mar 18, 2013
The New York Jets are open to trading cornerback Darrelle Revis, and the Tampa Bay Buccaneers might be willing to part with their first-round pick to make it happen.
Share
Tweet
Could Ronde Barber play elsewhere?

ESPN.com

Mar 18, 2013

There's a very common assumption that veteran defensive back Ronde Barber either will return to the Tampa Bay Buccaneers or retire. Those clearly are the two leading scenarios, but let me throw out one more that is purely hypothetical. What if Barber wa

Share Tweet

Bucs trying to trade LeGarrette Blount

profootballtalk.com

Mar 18, 2013

The Buccaneers signed running back LeGarrette Blount to a one-year contract before the start of free agency, but that doesn't mean he'll play in Tampa this season. In fact, the Bucs are trying to trade Blount, according to the Tampa Bay Times. That'

Share Tweet

profootballtalk.com

Mar 18, 2013

With the Packers losing tight end Tom Crabtree to the Buccaneers, Green Bay could now be more willing to keep tight end Jermichael Finley. Decision day comes on March 27th. That's the 15th day of the 2013 league year, and also the day on which Finley ea

Share Tweet

CNNSI.com

Mar 18, 2013

The Rams added a key piece late Sunday, adding to the intrigue in an NFC West that looks downright ferocious. Peter King assesses the fallout from free agency's first week.

Share Tweet

Sports Columnists

Don Banks: Patriots owner Robert Kraft upset with Wes Welker's agent

Mar 18

PHOENIX -- Thanks to the culture established by their tight-lipped head coach, the New England Patriots in the Bill Belichick era have been well known for their refusal to re-live the past, always choosing to focus on the future and moving ahead rather …

Lots of sunshine at 2013 NFL owners meetings

Mar 18

The NFL is in good shape as the owners convene to ponder rules changes, trade proposals and more, writes John Clayton.