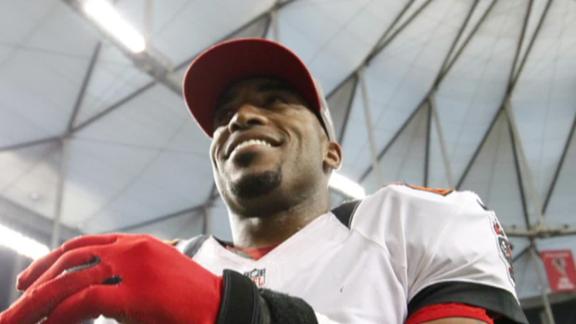 Updated May 9
Share
Tweet
TAMPA, Fla. -- Because of the Gulf of Mexico and Tampa Bay, there are a lot of bridges in this area. A new one opened Thursday. This one doesn't span water. Instead, it covers the history of an NFL franchise. That's the picture I got as Ronde Barber p
Sources:
ESPN.com
profootballtalk.com
Updated May 9

Share Tweet

It's trendy and fun to debate which NFC South team has the best offense. Is it Drew Brees and the New Orleans Saints or Matt Ryan and the Atlanta Falcons? Heck, you can even look at all the offensive talent Carolina and Tampa Bay have and throw the Pant

Source:

ESPN.com
Ronde Barber talks retirement

May 9

Ronde Barber joins "NFL AM" to discuss his reasons for retiring after a 16-year career with the Tampa Bay Buccaneers, and if he thinks he's a Hall of Famer.