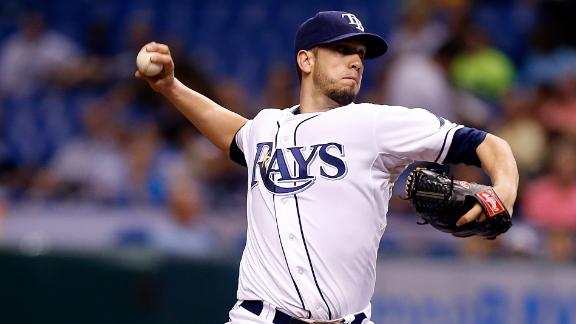 The Kansas City Royals gambled their future Sunday night for a chance to win right now.
Share
Tweet
Rays Trade James Shields To Royals

Dec 9

Jerry Crasnick breaks down the Rays trading James Shields and Wade Davis to the Royals for prospect Wil Myers.
Sports Columnists
Don Banks: Falcons, Bears on downward spirals as postseason nears; more Sn…

Dec 9

LANDOVER, Md. -- Musings, observations and the occasional insight from a less-than-artistic Week 14 in the NFL.

Don Banks: Even with RGIII injury, 'Skins' special season stays on playoff…

Dec 9

LANDOVER, Md. -- The Washington Redskins became relevant again that moment in early March when they swung the blockbuster trade for the St. Louis Rams' No. 2 draft pick, making the Heisman-winning Robert Griffin III a dream come true in burgundy.