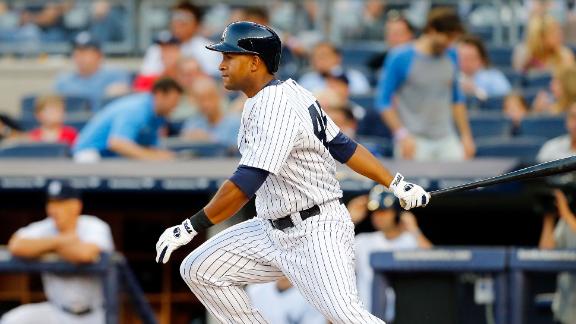 ESPN.com
Updated Jun 21, 2013
Zoilo Almonte provided much-needed pop in his first major league start, homering and adding two singles Friday night that led the New York Yankees over the Tampa Bay Rays 6-2.
Share
Tweet
Almonte Shines In First Start

Jun 21

Zoilo Almonte homered and recorded three hits to lead the Yankees to a 6-2 win over the Rays.
Sports Columnists
Doc Rivers-to-Los Angeles Clippers talks off again, according to sources

Jun 21

The on-again, off-again talks between the Los Angeles Clippers and Boston Celtics -- this time regarding Boston coach Doc Rivers -- are off again as far as the Celtics are concerned, according to sources close to the process.