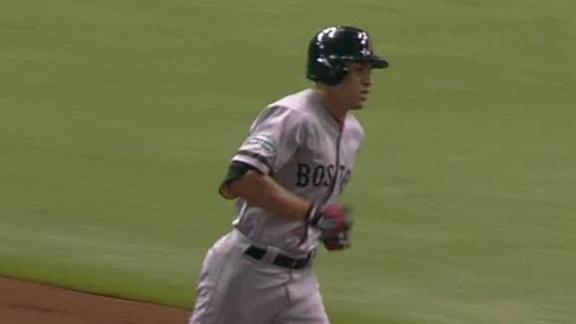 ESPN.com
Updated Sep 17, 2012
Jacoby Ellsbury homered and drove in three runs, Aaron Cook stopped his five-game losing streak and the Boston Red Sox beat the sliding Tampa Bay Rays 5-2 on Monday night.
Share
Tweet
Cobb Loses No-No In 6th, Rays Fall To Red Sox

Sep 17

Despite Alex Cobb tossing five no-hit innings, Rays fall to the Red Sox 5-2.
Sports Columnists
Peter King: Shoddy, inconsistent officiating making the game hard to enjoy

Sep 17

Last week I thought the replacement officials were adequate. Watching football Sunday, I felt like a passenger in a car going 20 miles an hour too fast on a mountain road with hairpin turns; we weren't going to die, but it was going to be a dicey ride.