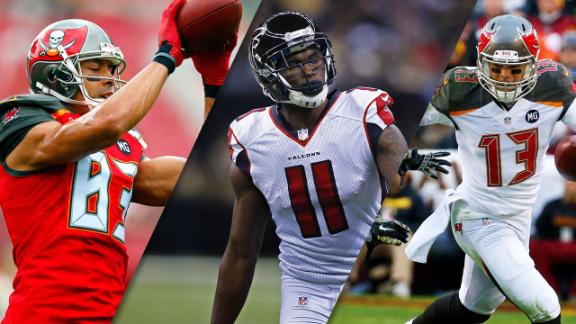 nytimes.com

9 hours ago

After getting a big double play to end the top of the 12th inning and keep their deficit to two runs, the New York Yankees sensed they still had a chance.

Share Tweet

Colts sign linebacker Justin Shirk, waive Camaron Beard

profootballtalk.com

Jul 3 (yesterday)

The Indianapolis Colts signed linebacker Justin Shirk and waived defensive end Camaron Beard on Thursday. Shirk, an undrafted free agent out of Division II Bloomsburg, spent time with the Tampa Bay Buccaneers during their rookie mini-camp in May. A tran…

Share Tweet

NHL.com

Jul 2 (yesterday)

TAMPA, Fla. - Free agent right wing Erik Condra has signed a three-year contract with the Tampa Bay Lightning. Condra appeared in 68 games with the Ottawa Senators last season, finishing with a career-high nine goals and 23 points. In 299 ...

Share Tweet

nytimes.com

Jul 2 (yesterday)

Mike Aviles homered on the first pitch of the 10th inning, giving the Cleveland Indians a 5-4 victory and four-game sweep of the Tampa Bay Rays on Thursday.

Share Tweet

thehockeynews.com

Jul 2 (yesterday)

Martin St-Louis has played his final game in the NHL. The 40-year-old announced Thursday that 2014-15 was his final season in the NHL and, in a release by the New York Rangers, announced that he is retiring from the game. There's little doubt St-Louis w…

Share Tweet

Kaufman knows he'd have a hard time getting Warren Sapp in the Hall of Fame now

profootballtalk.com

Jul 2 (yesterday)

In early 2013, Ira Kaufman of the Tampa Tribune managed to persuade the Hall of Fame voters to induct former Buccaneers defensive tackle Warren Sapp on the first ballot. While off-field, post-career behavior technically isn't an official factor in the s…

Share Tweet

nytimes.com yahoo.com

Jul 1 (2 days ago)

Carrasco came one strike away from throwing the Cleveland Indians' first no-hitter since 1981, giving up an R.B.I. single to Joey Butler in the ninth inning.

Share Tweet

Brandon Magee still waits for NFL call, would give up baseball

profootballtalk.com

Jul 1 (3 days ago)

In March, the Buccaneers released linebacker Brandon Magee. The next day, he reported for Red Sox training camp. The offseason program came and went without any team offering Magee an NFL job. In the interim, Magee has kept playing baseball — continuing…

Share Tweet

yahoo.com

Jul 1 (3 days ago)

Erik Condra was an usher at Tampa Bay Lightning coach Jon Cooper's wedding. Now, he's going to be a member of Cooper's NHL team for the next three seasons. Condra left the Ottawa Senators on Wednesday, and is going to cost the Tampa Bay Lightning just $…

Share Tweet

nytimes.com

Jun 30 (4 days ago)

Danny Salazar pitched two-hit ball for 7 2-3 innings and the Cleveland Indians backed him with three home runs to beat the Tampa Bay Rays 6-2 Tuesday night.

Share Tweet

thehockeynews.com

Jun 30 (4 days ago)

The CHL's Import Draft was held today, giving every major junior team on the continent a chance to pick up some prime European talent. Franchises are allowed to play two Euros on their roster, but no goaltenders. Teams that have a European player taken …

Share Tweet

Jeremy Hill focused on breaking more tackles this year

profootballtalk.com

Jun 30 (4 days ago)

After Bengals running back Jeremy Hill ran for 40 yards on 13 carries against the Buccaneers last season, he said there wasn't a lot of running room available because the Bucs were playing eight men in the box. Offensive coordinator Hue Jackson didn't c…

Share Tweet

profootballtalk.com

Jun 30 (4 days ago)

A year ago, Seahawks defensive end Michael Bennett signed a new four-year deal to stay with Seattle, after jumping to the Seahawks from the Buccaneers on a one-year contract. Now, he's not happy with the contract he signed, and he's not getting much sym…

Share Tweet

yahoo.com

Jun 29 (5 days ago)

Mike Napoli was tossed in the second inning of Sunday's Boston Red Sox game in St. Pete against the Tampa Bay Rays, appearing to get livid about a third strike call from first-year umpire Tripp Gibson. But before you sweep this away as another tough day…

Share Tweet

Lightning sign forward Blunden to one-year contract

NHL.com

Jun 29 (5 days ago)

TAMPA BAY – The Tampa Bay Lightning have re-signed right wing Mike Blunden to a one-year, two-way contract today, vice president and general manager Steve Yzerman announced. Blunden, 6-foot-4, 216 pounds, played in two games with the Lightnin...

Share Tweet

Jameis Winston won't stop using social media now

profootballtalk.com

Jun 29 (5 days ago)

Within hours of being drafted, Buccaneers quarterback James Winston had already found at least a small pot of hot water, tweeting out of a photo of him sitting behind a plate of crab legs. And while that caused a bit of temporary embarrassment (and subs…

Share Tweet

Longtime Patriots guard Dan Connolly may call it a career

profootballtalk.com

Jun 28 (6 days ago)

Dan Connolly has been a starting guard for the Patriots for the last five years, but he may be done. Connolly, whose contract with the Patriots expired after last season, drew some interest from the Buccaneers and Seahawks in free agency but declined to…

Share Tweet

Ortiz, Sandoval and De Aza Homer, Power Red Sox Past Rays

nytimes.com

Jun 28 (6 days ago)

David Ortiz, Pablo Sandoval and Alejandro De Aza homered to back the pitching of Justin Masterson and lead the Boston Red Sox to a 5-3 victory over the Tampa Bay Rays on Sunday.

Share Tweet

Winston: 'It's about my actions'

Jun 26

ESPN Buccaneers reporter Pat Yasinskas discusses whether Tampa Bay quarterback Jameis Winston will be able to manage his image in the spotlight.

Inside The Huddle: Bucs receiver Mike Evans

Jun 25

Buccaneers see big things ahead for receiver Mike Evans

Jameis Winston looking forward to facing J.J. Watt

Jun 23

ESPN NFL Insider Jarrett Bell discusses rookie QB Jameis Winston's comments that J.J. Watt is the player he is most looking forward to facing.

TE Tim Wright heading back to Tampa

Jun 12

Tim Hasselbeck discusses whether tight end Tim Wright will be able to make an impact on the field for the Tampa Bay Buccaneers, or whether he'll even make the final roster.