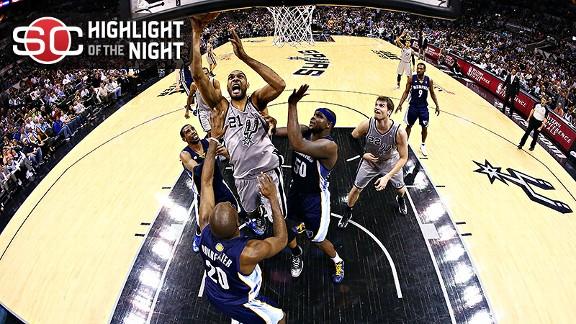 ESPN.com
deadspin.com
Updated May 21, 2013
Despite a second straight loss, the Grizzlies rediscovered part of their game, J.A. Adande writes.
Share
Tweet
CNNSI.com

May 21, 2013

LOS ANGELES -- The Clippers won a franchise-record 56 games this season, captured their first Pacific Division title and made history by sweeping the Lakers. In a normal Clippers summer, they'd have feted head coach Vinny Del Negro with a lucrative cont…

Share Tweet

The Memphis Grizzlies feature a historically disproportionate amount of left-handed players

yahoo.com

May 21, 2013

A typical Memphis Grizzlies possession will sometimes feature left-handed point guard Mike Conley bringing the ball up court, spying left-handed forward Tayshaun Prince as he peels off of a screen to set up shop on the "elbow" of the court. Prince wil

Share Tweet

dimemag.com

May 21, 2013

After the Los Angeles Clippers' big men got mauled by the Grizzlies' duo of Zach Randolph and Marc Gasol in the first round of the NBA Playoffs, it became clear that they need to get bigger and tougher along their front line if they hope to compete in

Share Tweet

Grizzlies Can't Convert

May 21

Grizzlies pull down multiple offensive rebounds, but Spurs defense holds

Parker Scores In The Paint

May 21

Tony Parker gets the lay-up to fall in transition to put the Spurs up early.

Wayne Winston

May 21

Wayne Winston is the Indiana professor who got a young Mark Cuban interested in advanced analytics and a pioneer of adjusted plus/minus. Who does he think is going to win it all?

Dunk Of The Night

May 21

Quincy Pondexter gets the ball and drives in for the dunk over Boris Diaw.