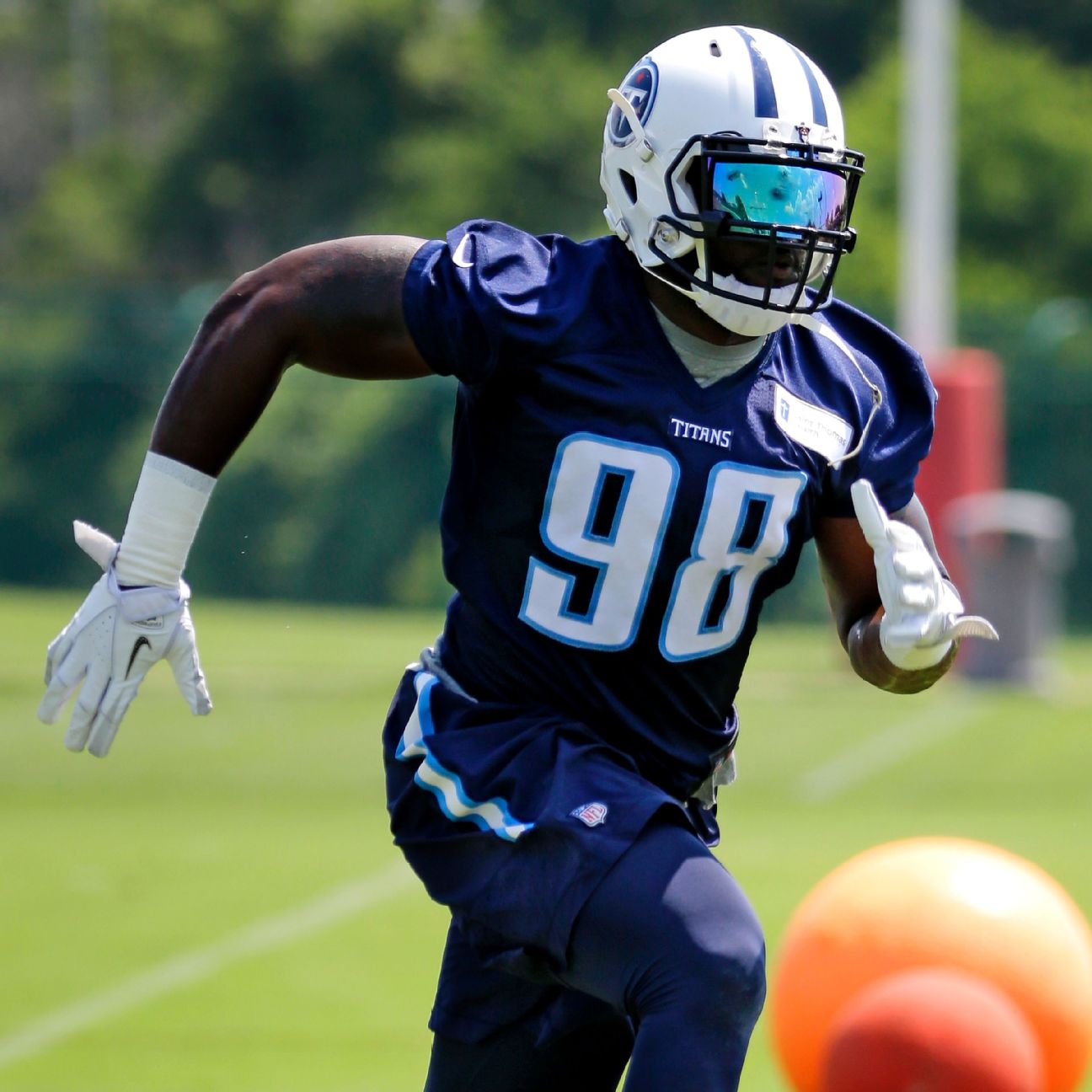 ESPN.com profootballtalk.com

Jul 31 (yesterday)

Marcus Mariota sharp in Titans opening practice of camp

Share Tweet

ESPN.com

Jul 30 (3 days ago)

Mariota 'can't wait' for Titans' 1st camp practice

Share Tweet

Titans Ink TE Chase Coffman and RB David Fluellen

titansgab.com

Jul 29 (3 days ago)

The Titans have come to terms with a couple of players, as they have inked TE Chase Coffman and running back David Fluellen. Coffman (6-6, 250) played in 13 games for the Titans last season, after being added to the active roster in September. He tallie…

Share Tweet

profootballtalk.com

Jul 29 (4 days ago)

Brian Orakpo signed with the Titans as a free agent this offseason, but his former partner at outside linebacker won't be leaving Washington anytime soon. The Redskins announced Wednesday that they have agreed on a contract extension with Ryan Kerrigan,…

Share Tweet

Titans Trends: Goodbye Offseason, Hello Football

titansonline.com

Jul 28 (5 days ago)

It's back to work this week for the Titans, so the players are enjoying what's left of their short offseason. Let's see how some of your favorite Titans are spending their last few non-football moments of 2015.

Share Tweet

NFL reviewing Justin Hunter case

profootballtalk.com

Jul 27 (6 days ago)

Titans receiver Justin Hunter has been arraigned for felonious assault in connection with an allegation that he punched a man, breaking his jaw and cracking a tooth. But so far neither the NFL nor the Titans have taken any action against Hunter. Althoug…

Share Tweet

The Titans finally signed second-overall pick Marcus Mariota this week which means that the rookie can devote his full attention to preparing for his first season as an NFL quarterback. Tight end Delanie Walker believes that the practices Mariota will t…

Share Tweet

profootballtalk.com ESPN.com

Jul 22

When Titans wide receiver Justin Hunter turned himself into police on assault charges Monday, one of the questions that followed was whether he'd follow in the footsteps of players in legal trouble last year and be put on paid leave while the case is re…

Share Tweet

The last two unsigned draft picks belong to the Colts

profootballtalk.com

Jul 22

With last night's signing of Titans quarterback and No. 2 overall choice Marcus Mariota, the most interesting draft business is done. But not all of the business. There are still two unsigned draft picks, Colts third-rounders D'Joun Smith (the 65th over…

Share Tweet

Brian Orakpo's Titans training camp debut much anticipated

Jul 27

ESPN Titans reporter says Brian Orakpo's first day with the Tennessee defense will be a big day.

Better rookie season: Winston or Mariota?

Jul 22

Antonio Pierce discusses which rookie quarterback will have the better season: Marcus Mariota or Jameis Winston.

Mariota signs with Titans

Jul 21

ESPN national NFL writer Kevin Seifert discusses quarterback Marcus Mariota signing a deal with the Titans, becoming the last first-round draft pick to sign a contract.

NFL Cold Hard Facts

Jul 16

John Clayton discusses when Marcus Mariota will sign his contract, why Demaryius Thomas is so important to the Broncos and what's next for Tom Brady.