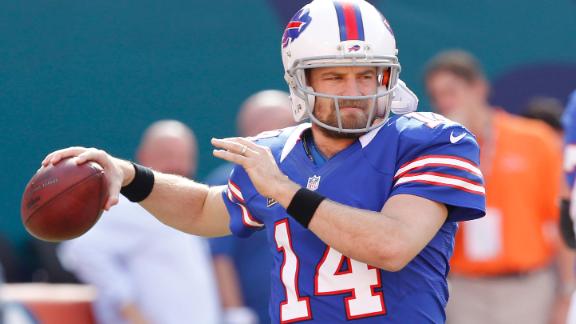 ESPN.com
profootballtalk.com
Updated Mar 18, 2013
Is Ryan Fitzpatrick an upgrade at backup quarterback for the Tennessee Titans? On Monday, the Titans cut Matt Hasselbeck and signed Fitzpatrick to a reported two-year deal. I hardly feel certain they got better in the process. Ideally, Jake Locker will …
Share
Tweet
profootballtalk.com CNNSI.com yahoo.com ESPN.com titansgab.com

Mar 18, 2013

There is plenty of evidence the Colts are major players for quarterback Matt Hasselbeck, who was released by the Titans on Monday. Several more reports surfaced Monday night suggesting a pact between quarterback and team was a distinct possibility. Here…

Share Tweet

ESPN.com

Mar 18, 2013

With compensatory picks in, we have each team's complete list of draft picks courtesy of our NFC West Excel wizard Mike Sando. Here is his rundown of the picks for the Tennessee Titans: First round, 10th overall Second round, 40th overall Third round, 7…

Share Tweet

Sports Columnists

Don Banks: Patriots owner Robert Kraft upset with Wes Welker's agent

Mar 18

PHOENIX -- Thanks to the culture established by their tight-lipped head coach, the New England Patriots in the Bill Belichick era have been well known for their refusal to re-live the past, always choosing to focus on the future and moving ahead rather …

Lots of sunshine at 2013 NFL owners meetings

Mar 18

The NFL is in good shape as the owners convene to ponder rules changes, trade proposals and more, writes John Clayton.