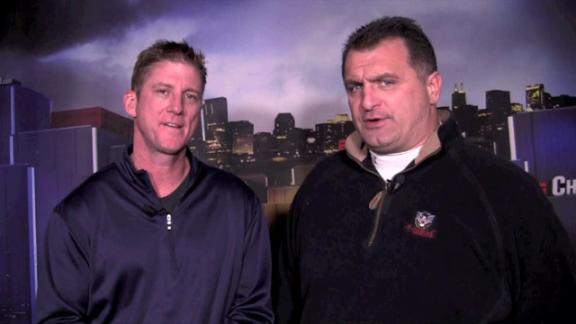 Wright making third-down impact for Titans

ESPN.com

Nov 1, 2012

The list of the league's top third-down receivers includes one very surprising name. There, ahead of Wes Welker, Michael Crabtree, Victor Cruz, Brandon Marshall and Reggie Wayne is Titans rookie Kendall Wright. Wright's got an NFL-best 19 receptions o

Share Tweet

Is Chris Johnson Truly Back or Is This a Mid-Season Mirage?

titansgab.com

Nov 1, 2012

By Lucas McMillan A year after Tennessee Titans running back Chris Johnson signed a monstrous six-year, $80.96 million contract, he is finally showing signs of life on the football field. Read that sentence again and tell me if it makes sense. So he sig…

Share Tweet

Preview: Chicago Bears vs. Tennessee Titans

Nov 1

NFL Films previews the Week 9 matchup between the Chicago Bears and the Tennessee Titans.

Weather update: Bears @ Titans

Nov 1

AccuWeather.com updates climate conditions for the Bears @ Titans.