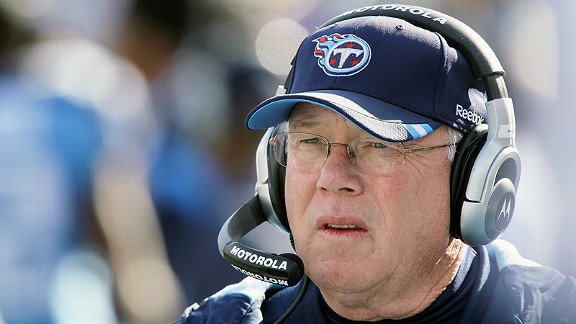 How the Titans' option routes work
ESPN.com
Updated Sep 21, 2012
NASHVILLE, Tenn. -- When a Tennessee Titans wide receiver lines up for a snap, he may have a major equation to sort through. The play call, the coverage and the alignment of the defensive back across from him might create up to five different options re…
Share
Tweet
NFL32OT: Seahawks Are For Real

Sep 21

Episode 193: Suzy Kolber and Chris Mortensen discuss the Seahawks defense. Steve Young breaks down Michael Vick's turnovers. NFL32 crew discuss how Chris Johnson will fare against the Lions.

'Playbook': Detroit Lions vs. Tennessee Titans

Sep 21

How crucial is Chris Johnson to the Tennessee Titans' success? Our crew explains why Johnson might need to have a big game in order to overcome the Detroit Lions' offensive firepower.

The Showdown

Sep 21

The Showdown for Friday, September 21st.