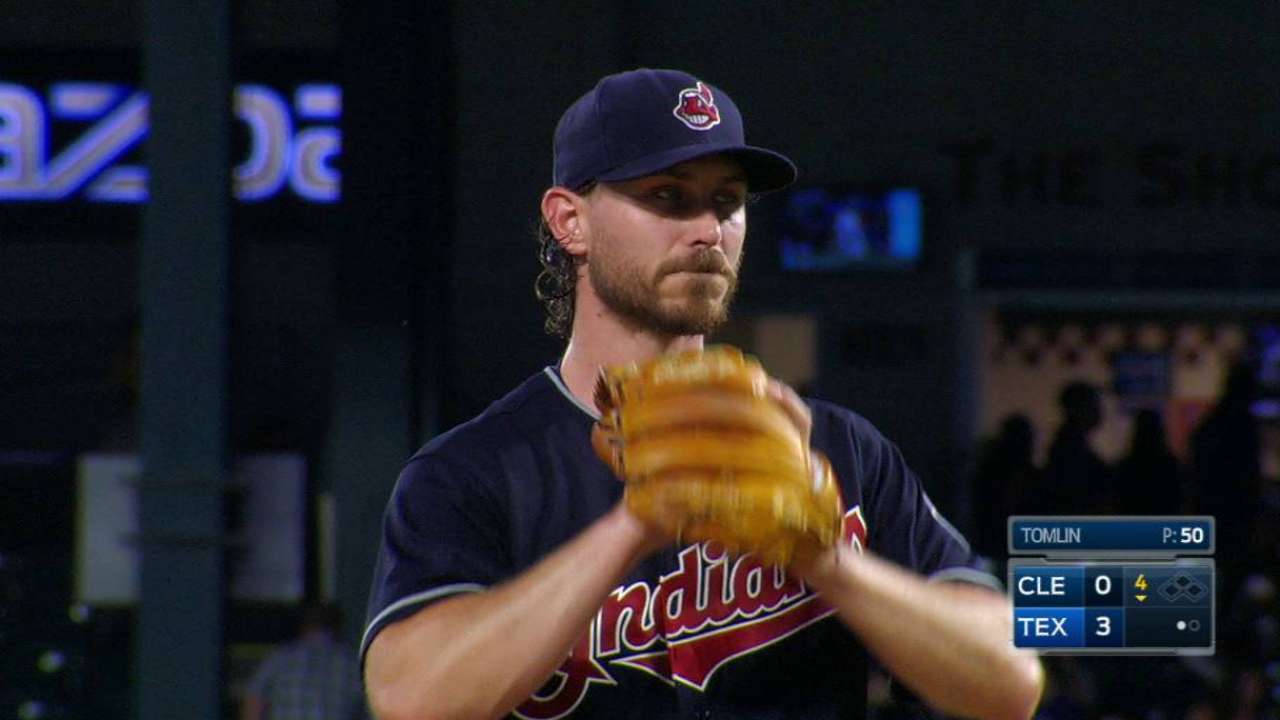 Lucroy, Indians move on from near trade

MLB.com

4 hours ago

After Jonathan Lucroy reached second base in the second inning on Thursday night, Indians shortstop Francisco Lindor said something to the Rangers catcher before patting him on the back. If Cleveland fans thought Lindor had any harsh words for Lucroy, t…

Share Tweet

ESPN.com

10 hours ago

Rangers hoping taking chance on Carlos Gomez pays off

Share Tweet

MLB.com nytimes.com

11 hours ago

Rangers right-hander Jeremy Jeffress was arrested early Friday morning on a DWI charge, and he has been placed on Major League Baseball's restricted list.

Share Tweet

Celebrate 14 years of MLB.TV with $9.99 subscription

MLB.com

16 hours ago

MLB.TV Premium is now available for a limited-time offer of just $9.99 for the rest of the year to celebrate today's 14th anniversary of the first live video stream of a Major League Baseball game, between the Rangers and Yankees on Aug. 26, 2002.

Share Tweet

yahoo.com

Aug 25 (yesterday)

No matter how well he plays this season, it will be tough for Texas Rangers second baseman Rougned Odor to shake his reputation as the guy who punched Jose Bautista in the face. For all we know, Odor could be the nicest guy in the world. On the field, h…

Share Tweet

Hamels Goes 8 Innings for Texas in 9-0 Win Over Indians

nytimes.com

Aug 25 (yesterday)

Cole Hamels was masterful on the mound for the AL-best Texas Rangers, and Carlos Gomez provided a big blast in his debut with a fresh start.

Share Tweet

nytimes.com

Aug 25 (yesterday)

A look at what's happening all around the majors Friday:

Share Tweet

MLB.com

Aug 24 (2 days ago)

Braves outfielder Jeff Francoeur is headed to the Marlins in a three-team trade that also involves the Rangers. Rangers Minor League shortstop Dylan Moore was sent to the Braves, while Texas received three international signing slots, one from Atlanta a…

Share Tweet

MLB.com nytimes.com

Aug 24 (2 days ago)

Rangers pitcher Yu Darvish can throw a fastball 97-98 mph. Darvish apparently can hit a ball even harder. Darvish hit his first Major League home run in the fifth inning against Reds pitcher Tim Adleman on Wednesday night in a 6-5 Texas win.

Share Tweet

After 3 Rangers HRs, Beltre's milestone beats Reds

MLB.com

Aug 24 (2 days ago)

Rangers third baseman Adrian Beltre's 2,900th Major League hit was a game-winner. Beltre's two-out double in the eighth inning drove home Ian Desmond with the go-ahead run, and the Rangers held on for a 6-5 victory over the Reds on Wednesday night at Gr…

Share Tweet

ESPN.com deadspin.com nytimes.com yahoo.com MLB.com

Aug 24 (2 days ago)

Why being released might not end Josh Hamilton's time with Rangers

Share Tweet

MLB.com nytimes.com

Aug 23 (3 days ago)

Dan Straily, in a tight pitching matchup with left-hander Derek Holland, pitched six scoreless innings and the Reds held on for a 3-0 victory over the Rangers at Great American Ball Park on Tuesday.

Share Tweet

Gomez expected to join Rangers on Thursday

MLB.com

Aug 23 (3 days ago)

Outfielder Carlos Gomez went 4-for-13 with a double and a triple in three games with Triple-A Round Rock, and will likely join the Rangers on Thursday in Arlington.

Share Tweet

Additions solidify Rangers' claim atop AL

MLB.com

Aug 22 (5 days ago)

Prior to the Aug. 1 non-waiver Trade Deadline, the Rangers were a good team. Since then, they've become arguably the best team in the American League.

Share Tweet

Bacon-Loving Rangers Fans Rejoice!

Mar 18

ESPN sports business reporter Darren Rovell discusses the new bacon-related items being offered by the Texas Rangers this season.

Yu Darvish To Undergo Tommy John Surgery

Mar 13

Tim Kurkjian reacts to the news that Yu Darvish's season will end before it even begins as the Rangers' ace will undergo Tommy John surgery.

Future Cloudy For Yu Darvish's Return

Mar 13

Stephania Bell explains the unknown of when Yu Darvish will be able to return and whether he can avoid a second corrective surgery down the line.

Darvish's MRI Reveals Sprain In Elbow

Mar 7

ESPN.com senior writer Jerry Crasnick discusses the news that Rangers ace Yu Darvish has a sprained ligament in his pitching elbow and how Texas could try to replace Darvish at the top of its rotation.