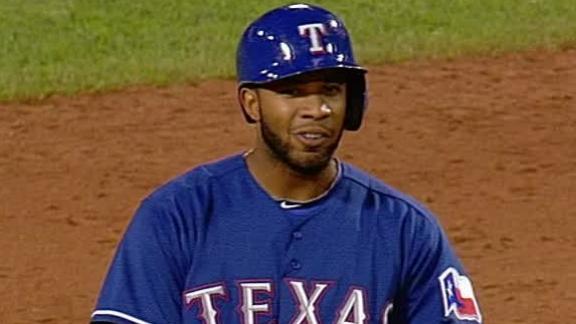 MLB.com

Jun 5, 2013

While Wednesday marked the fifth consecutive game Jacoby Ellsbury missed with tightness in his left groin, the center fielder indicated to a club official that he's confident he will be in the lineup on Thursday night against the Rangers.

Share Tweet

Nelson Cruz goes head over heels over Fenway bullpen fence chasing Mike Carp home run

yahoo.com

Jun 5, 2013

Nelson Cruz might be a wanted man by the overzealous drug lords of Major League Baseball, but that doesn't mean he will stop making every effort for the Texas Rangers. During a blowout loss Tuesday night on which the Rangers found themselves the wrong e…

Share Tweet

Pedro Gomez previews tonight's matchup

Jun 5

Pedro Gomez previews tonight's ESPN Wednesday Night Baseball matchup between the Texas Rangers and Boston Red Sox

Players Happy With MLB Investigation

Jun 5

Pedro Gomez talks to Lance Berkman and Jonny Gomes at Fenway Park on Wednesday about their reaction to MLB's PED investigation.

Rangers Hold Off Red Sox

Jun 5

Elvis Andrus' double lifts the Rangers past the Red Sox 3-2.