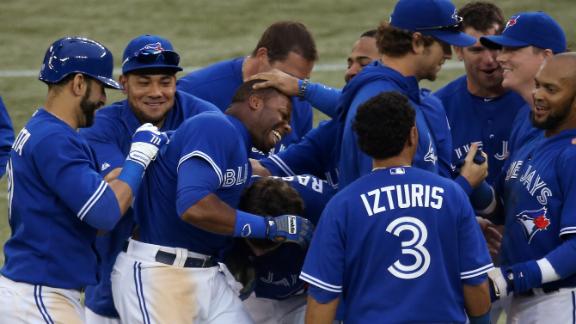 CNNSI.com

Jun 8, 2013

For the second time in history, two baseball games went at least 18 innings in the same day. The Jays edged the Rangers in 18 followed by the Marlins squeezing past the Mets in 20.

Upvote Share Tweet
Blue Jays Win 18-Inning Marathon

Jun 8

Rajai Davis' walk-off RBI single in the 18th inning gave the Blue Jays the 4-3 win over the Rangers.