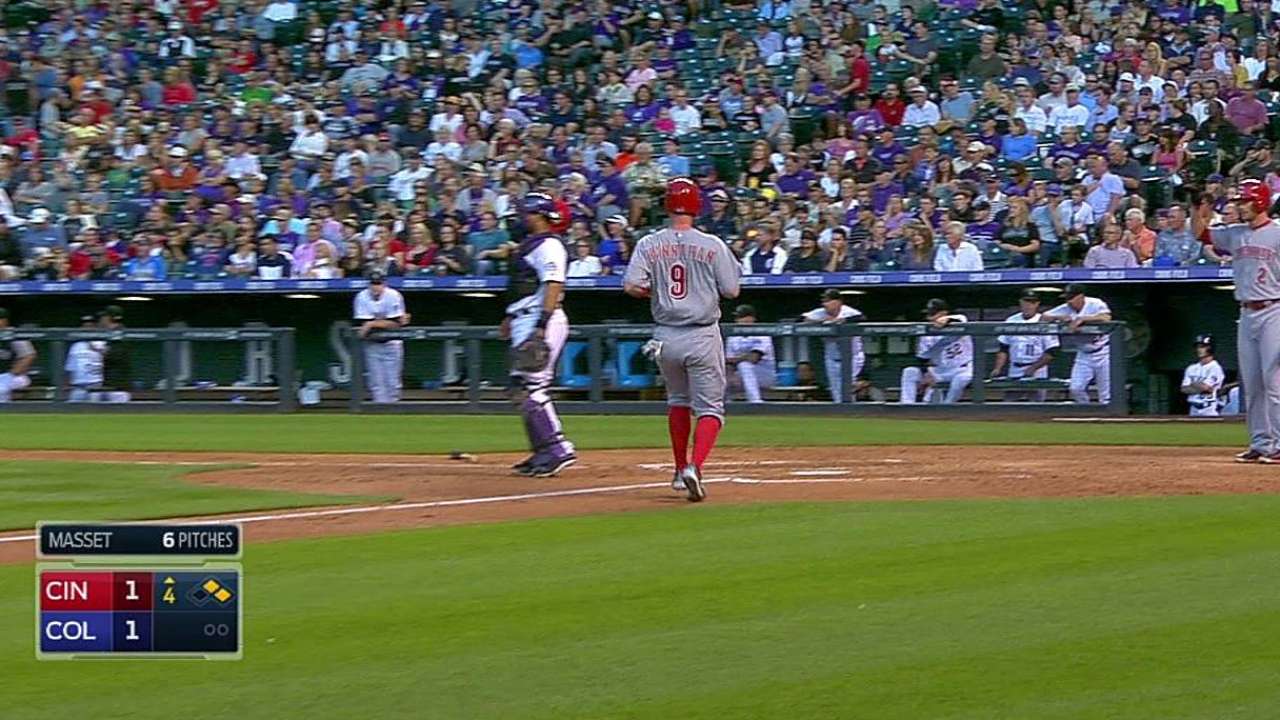 Sports Briefing | Baseball: Blue Jays Pursued Executive

nytimes.com

18 hours ago

Dan Duquette, the Baltimore Orioles' president for baseball operations, acknowledged that "there was substance" to reports that the Toronto Blue Jays were in pursuit of him this off-season to be their club president.

Upvote Share Tweet

A week after adding Max Scherzer to the front of their rotation, the Nationals have agreed to a deal that addresses the only issue they faced on the way to Spring Training, adding another solid late-innings option in former Blue Jays closer Casey Jansse…

Upvote Share Tweet

Brewers, Jays both said to remain in play for Papelbon trade

MLB.com

Jan 27 (5 days ago)

Talks between the Phillies, Blue Jays and Brewers regarding a Jonathan Papelbon trade continue, although the seriousness of those discussions is unclear.

Upvote Share Tweet

The Blue Jays say Paul Beeston will remain as team president through the end of this season.

Upvote Share Tweet

yahoo.com

Jan 24

VANCOUVER — While Russell Martin has said he's prepared to catch R.A. Dickey's knuckleball, the work he puts in with the Blue Jays' promising young arms will be the 31-year-old's most rewarding challenge in his first year in Toronto. Drew Hutchison, 24,…

Upvote Share Tweet

Sources: Duquette close to leaving O's for Jays

ESPN.com

Jan 22

Orioles executive vice president Dan Duquette and the Blue Jays are closing in on a much-discussed deal that would send Duquette to Toronto, sources told ESPN.

Upvote Share Tweet

yahoo.com

Jan 21

Your browser does not support iframes. The beautiful thing about professional baseball players is that no two of them are wired the same way. Though they all obviously share the same goal, which is to reach the major leagues and stay there for as long a…

Upvote Share Tweet

nytimes.com yahoo.com

Jan 21

Colby Rasmus never really took to living in Toronto in the 3 1/2 seasons he played for the Blue Jays.

Upvote Share Tweet

Blue Jays visit students to open Winter Tour

MLB.com

Jan 16

The Blue Jays kicked off their fifth annual Winter Tour on Friday afternoon with an incredibly warm welcome and an extremely enjoyable visit to a very enthusiastic Joshua Creek Public School.

Upvote Share Tweet

Blue Jays re-sign Kawasaki to Minor League deal

MLB.com

Jan 16

The Blue Jays re-signed infielder Munenori Kawasaki to a Minor League contract with an invitation to Spring Training on Friday afternoon.

Upvote Share Tweet

MLB.com

Jan 15

The Blue Jays avoided arbitration with Brett Cecil by signing the left-hander to a one-year, $2.475 million contract on Thursday afternoon.

Upvote Share Tweet

Blue Jays claim reliever West from Rangers

MLB.com

Jan 14

The Blue Jays claimed right-hander Matt West off waivers from the Rangers on Wednesday and designated righty Cory Burns for assignment.

Upvote Share Tweet

Blue Jays, Orioles reportedly discussing Duquette deal

MLB.com

Jan 14

The ongoing story surrounding the Blue Jays' presidency took yet another twist on Wednesday when a report said the club has been engaged in talks with the Orioles about Dan Duquette. Neither club has commented on or confirmed the report.

Upvote Share Tweet

yahoo.com

Jan 10

Like most of the baseball world, Oakland A's outfielder Josh Reddick was struggling to connect the dots after general manager Billy Beane dealt his friend and arguably Oakland's best player, Josh Donaldson, to the Toronto Blue Jays back on Nov. 28. Redd…

Upvote Share Tweet

Perseverant Johnny Mac leaves legacy in retirement

MLB.com

Jan 7

On Wednesday afternoon, four Major League clubs simultaneously used their official Twitter accounts to spread the news of John McDonald's official retirement from the big leagues. Think about that. Four clubs -- the Indians, D-backs, Angels and Blue Jay…

Upvote Share Tweet

yahoo.com

Jan 7

The Oakland Athletics have gone to great lengths to win over a new fan. Thanks to a thoughtful gift from the ball club, it appears 6-year-old Amelia Lyttle is abandoning her former beloved Toronto Blue Jays for the Athletics. The young baseball fan beca…

Upvote Share Tweet

Inbox: Navarro part-time option at first base?

MLB.com

Jan 3

Can Dioner Navarro fill in at first base? Why do the Blue Jays avoid giving out incentives to free agents? Why hasn't Maicer Izturis been mentioned as an option for second base? Beat reporter Gregor Chisholm answers those questions and others in his Inb…

Upvote Share Tweet

New look Blue Jays aim for elusive postseason return

MLB.com

Jan 1

The Blue Jays fully admit that 2014 ended in disappointment, but instead of trying to rebuild, the club decided to retool with the expectation of a better outcome next year.

Upvote Share Tweet

Buster's Blog: AL East Outlook

Dec 2

Despite the moves by the Red Sox and Blue Jays, Buster Olney explains why there are still major holes to fill with those and every team in the AL East.

Donaldson Traded To Toronto

Nov 28

ESPN.com senior writer Jerry Crasnick discusses the trade between the Blue Jays and Athletics that sends 3B Josh Donaldson to Toronto for Brett Lawrie and others.

Buster's Blog: Cubs Miss Martin

Nov 20

Buster Olney discusses Russell Martin signing with the Blue Jays and, in light of this, whether the Cubs will still prioritize signing a catcher in the offseason.

Blue Jays Sign C Martin To Five-Year Deal

Nov 17

Eric Karabell and David Schoenfield discuss why signing catcher Russell Martin was a good move for the playoff-hopeful Toronto Blue Jays.