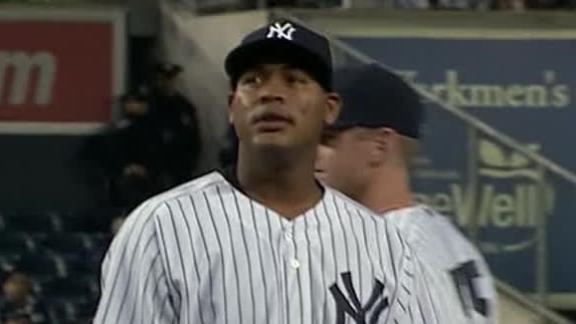 Youkilis Out Again: Kevin Youkilis sat out Friday's game against the …

nytimes.com

Apr 26, 2013

Kevin Youkilis sat out Friday's game against the Blue Jays with back spasms.

Share Tweet

The news barely skimmed NBA circles early on Friday, because the hiring of former Anschutz Entertainment Group President and CEO Tim Leiweke to run Maple Leaf Sports and Entertainment seemed to only count towards NHL matters. MLSE owns the Toronto Rapto…

Share Tweet

The Toronto Blue Jays scratched Josh Johnson from his start against the New York Yankees on Friday night because of right triceps tightness, and the team hopes the precautionary move will keep him from missing any further outings.

Share Tweet

President Barack Obama received a basketball signed by the 2010-11 Toronto Raptors … as a 'gift'

yahoo.com

Apr 26, 2013

As a somewhat famous world leader, President Barack Obama is the recipient of a yearly series of over-the-top gifts and baubles from other world leaders. As has been the case for every president in history (save for Harding, probably), Obama is on the r…

Share Tweet

Arencibia brings All-Star hopes to Fan Cave visit

MLB.com

Apr 26, 2013

Blue Jays catcher J.P. Arencibia could be forgiven for nervously mispronouncing his last name "Aren-SAY-bia" during a take while shooting an upcoming video at the MLB Fan Cave. After all, he had just played at Yankee Stadium the night before, …

Share Tweet

Cervelli, Nova Injured In Yankees' Win

Apr 26

oth Francisco Cervelli and Ivan Nova left early with injuries as the Yankees topped the Blue Jays 6-4.