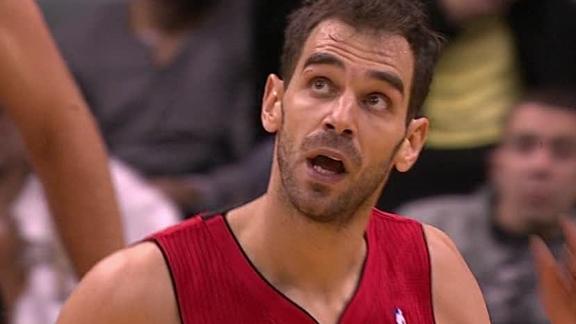 Red Sox, Tribe, Bucs GMs react to trade reports

MLB.com

Nov 13, 2012

Three Major League general managers were about to go on stage Tuesday night when they learned of the impending Blue Jays-Marlins trade like everyone else: on the web.

Share Tweet

MLB.com

Nov 13, 2012

On Tuesday night, in one dramatic stroke -- a pending 12-player trade with the Marlins -- the Blue Jays made the kind of deal that can push a franchise over the top. One deal brought them two solid starting pitchers in Josh Johnson and Mark Buehrle and …

Share Tweet

Yunel Escobar's tumultuous tenure in Toronto appeared to be near an end on Tuesday night when the Blue Jays agreed to include him with at least six other players in a blockbuster trade with Miami.

Share Tweet

Injured Raptors Lowry, Fields skip trip to Indiana

nba.com

Nov 13, 2012

Toronto guard Kyle Lowry and forward Landry Fields didn't travel with the Raptors for their game against the Indiana Pacers on Tuesday night.

Share Tweet

Despite All Outward Appearances, Not Every Miami Marlin Was Traded Today (UPDATE)

deadspin.com

Nov 13, 2012

So the Miami Marlins are officially the unintended comedic shitshow of the offseason, having traded away some high-priced talent to the Toronto Blue Jays for prospects, a so-so shortstop of questionable judgment, an old recliner, and a $20 gift card to …

Share Tweet

CNNSI.com

Nov 13, 2012

TORONTO (AP) The Utah Jazz didn't just work overtime to earn their first road win of the season. They worked three of them.

Share Tweet

Raptors Hold On To Top Pacers

Nov 13

Jose Calderon drops a triple-double on the Pacers.