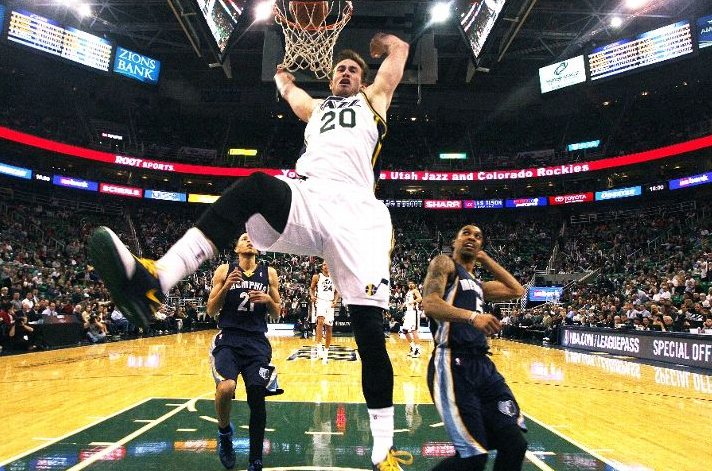 saltcityhoops.com
sltrib.com
Updated Jun 5, 2014
(Photo by Melissa Majchrzak/NBAE via Getty Images) In June, draft profiles become almost canonical in their importance to fans. We quote them, we memorize them, we judge teams' intelligence based on them. They are holy writ. If you're anything like me, …
Share
Tweet
sltrib.com

Jun 5, 2014

Jordan Clarkson instantly stands out for his physical attributes. As a point guard, his size doesn't get much more intriguing. He's 6-foot-5 and a sturdy 200 pounds. His arms seem to go on forever, and his upside is apparent. And then, there's the skill…

Share Tweet
Sports Columnists
NBA Playoffs - LeBron James hampered by cramps in sweltering San Antonio

Jun 5

LeBron's cramping issues continued in Game 1, just another hurdle Miami's leader will have to face in these Finals, Brian Windhorst writes.

Daily Dime: LeBron laid low, Spurs rise up

Jun 5

The Spurs took Game 1 with some un-Spurs-like actions -- winning being the main exception, J.A. Adande writes.