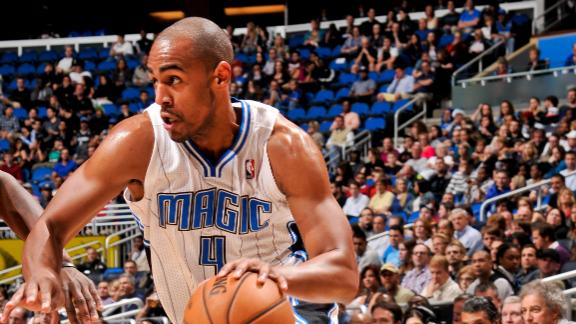 LeBron James Throws Up An Insane Stat Line; Brooklyn Blows A Chance To Steal A Win

dimemag.com

Dec 19, 2012

Sometimes we wish the NBA was more like the NFL. In football, you must bring your best effort or you'll be left looking like Mark Sanchez on Monday Night Football, getting your skills compared to Uncle Rico from Napoleon Dynamite. But in basketball, the

Share Tweet
Davis' Injury Overshadows Magic's Win

Dec 19

Glen Davis left the game after falling hard to the floor with under a minute remaining, overshadowing the Magic's fourth straight win.