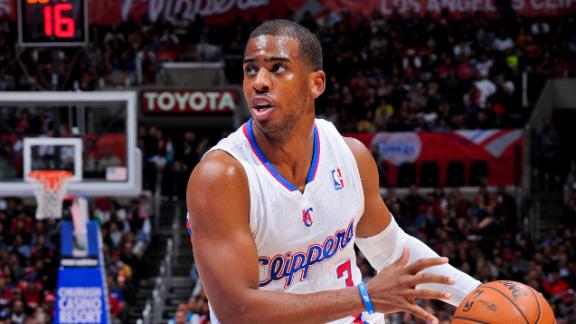 ESPN.com
Updated Jan 20, 2013
Chris Paul had 22 points and 11 assists, Blake Griffin added 17 points and 11 rebounds, and the Los Angeles Clippers hung on to beat the pesky Washington Wizards 94-87 on Saturday night.
Share
Tweet
Sports Columnists
NBA -- What does Sacramento Kings news mean?

Jan 20

Should these players be on the move before the trade deadline? We debate.

Sources: Seattle group has deal to buy Kings

Jan 20

The Maloof family that owns the Sacramento Kings has reached a purchase agreement to sell a 65 percent controlling interest in the franchise to a Seattle group led by Chris Hansen and Steve Ballmer, according to league sources.