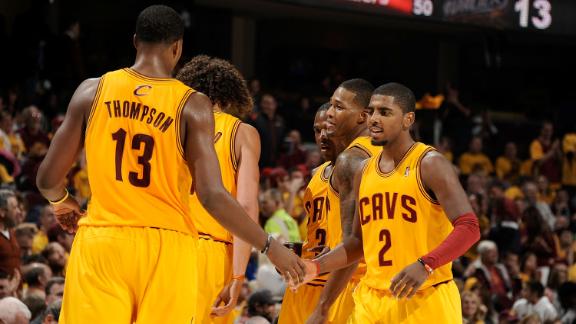 Ball Don't Lie's 2012-13 NBA Season Previews: Every team, all in one place

yahoo.com

Oct 30, 2012

Our four-month international nightmare has reached its end. At 7 p.m. Eastern time on Tuesday night, the Washington Wizards will pay a visit to the Cleveland Cavaliers, and the 2012-13 NBA season will have begun. (We promise: The games will get better.)…

Upvote Share Tweet
Irving, Varejao Fuel Cavs

Oct 30

Kyrie Irving scored 29 points and Anderson Varejao had a career-high 23 rebounds in the Cavaliers' 94-84 win over the Wizards.